Creative brunch menu ideas for serving an outstanding buffet. Find what works for brunch along with planning tips and brunch recipe recommendations including breakfast casseroles, pancakes, waffles, and more. Many can be made ahead the night before.
Need a few options for serving brunch? Hosting a well-planned gathering does not have to mean planning for weeks and cooking for hours. The planning tips and ideas below can help you put together some delicious and easy brunch menus.
Why does brunch work? It is a balance of sweet and savory flavors that make it what it is. It is important to have a bit of each on your menu. You can have a heartier main course than what is normally served earlier in the morning, but in smaller portions. Combine that with a sweet quick bread, doughnut, or muffin. Add in some type of fruit along with some fun brunch drinks for a very satisfying combination.
*This post may have affiliate links, which means I may receive a small commission if you choose to purchase through links I provide (at no extra cost to you). Thank you for supporting the work I put into this site!
Why is it special? From my own point of view, I think it offers that extra unexpected something that is a bit out of the ordinary. Looking over the table you may find eggs, muffins and "oh, I must try those mini cranberry tarts!" Sometimes brunch drinks like mimosas or homemade bloody Marys are enough to make a brunch menu special.
Breakfast vs. Brunch
For me, breakfast is a little bit more about serving one main item, such as "we are having eggs this morning" or "we are having hot cereal today". It is usually not thought of as being quite as relaxing and is a bit more utilitarian, although don't get me wrong, there is nothing wrong with breakfast!
Fetch Rewards Referral Code: MXUXX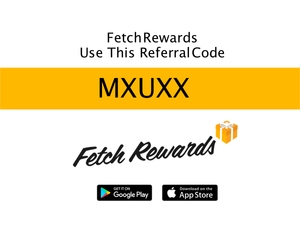 Are you ready to save money on your grocery bill and earn gift cards from your efforts? Use my
Fetch Rewards Referral Code MXUXX
and get 2,000 points. It's a free app that turns grocery receipts into rewards.
Click here to read my Fetch Rewards review on how it works.
Just scan any grocery or gasoline receipt, and earn points towards awesome rewards. You'll earn on all matched brands and products and gain access to exclusive offers that earn you even more points. No more entering codes, completing tasks or jumping through any hoops! Just scan your grocery receipt, and get rewarded.
Click here to download the FetchRewards app.
Use my Fetch Rewards Referral Code: MXUXX
You can find more money saving referral codes here:
Referral Code Master List
Common serving times for brunch are usually late morning between 10:00 am and 1:00 pm and usually would be on weekend or perhaps during a holiday.
Okay, lets work this a little bit backwards: What do you not want to happen afterwards? You probably do not want your guests so stuffed that they have to undo their pants buttons!
In order to avoid this you need to keep balance in mind when preparing your ideal menu. Too many heavy bread-like items and not enough variety will make everyone completely stuffed and wanting to go to sleep instead of wanting to chat.
Below are some classic brunch menu ideas to provide balance with a variety of tastes and colors. Many can be made ahead the day before.  Also take a look at these party planning tips to help you host a great experience.
Previous Comments
"Looks good!" – Linda Durrance via FB
"There seems to be some delicious recipes & I plan to try one tomorrow." – Belvia WM via FB
"This is so perfect! I'm planning a Garden Party Brunch for my sister's Baby Shower for her twins! I'm so happy I found this site! It's just what I need to get the ideas rolling!" 😀 – Jessica S.H. via FB
"This is a great meal idea." – David A.Daniel
Brunch Menu Ideas
Choose 1 selection from each group for a well-rounded and satisfying brunch menu.
Of course, do not forget the brunch drinks!
Note: Do not serve more than one marinated or strongly spiced item, as mixing stronger flavors will detract from the whole experience. Use one special food and let it add emphasis to the other menu choices.
Main dish foods: sweet or savory
homemade buttermilk pancakes
Grandma's homemade waffles
Eggs Benedict
omelet
crepes
scrambled egg breakfast burritos
Overnight Blueberry French Toast
Easy seafood crab quiche
ham and cheese casserole
breakfast pizza
Sweet bread items and baked goods:
quick breads and sweet dessert breads
homemade cake doughnuts
blueberry cream cheese muffins
coffeecakes
scones
spice cookies
croissants
pastries like mini chocolate eclairs or mini cream puffs
toast or crusty gourmet bread
bagels
biscuits
cinnamon rolls
Fruits:
Try a fruit compote in individual serving dishes, pudding or dessert cups and show off your favorite antique dishes.
easy fruit salad
fruit pizza
fruit tarts
fresh fruit tray ideas (sliced apples, bananas, pears, grapefruit, grapes, blueberries and kiwi fruit)
broiled grapefruit
Starch items:
(take it easy on these – this is how everyone gets really full)
browned butter potatoes
scalloped potatoes
fried red potatoes with ham
potato pancakes
hash browns
home fried potatoes
Ideas for Meats:
Tea Sandwiches
fried ham with ham glaze
sausage links
sausage patties
bacon
Canadian-style bacon
sliced salami
chicken ala king in individual pastry shells
Vegetable Choices:
veggie pizza
stuffed green peppers
cucumber sandwiches
Condiments (have a variety on hand):
Butter
pancake and waffle syrups like maple, blueberry, or apple cinnamon
fruit spreads like strawberry butter
Classic Brunch Menu Ideas
More Brunch Ideas
Brunch Recipe Ideas For A Crowd
Ten Fun Brunch Recipes and Menu Ideas
Tea Party Treats