A collection of classic brunch menus and ideas featuring quick and easy recipes for waffles, pancakes, and eggs, along with breakfast drinks, fruits, and salads. Find traditional and holiday brunch food.
Brunch is a combination of sweet and savory flavors that make a nice transition between breakfast and lunch.
It can be a wonderful time of day for relaxing with friends and family and catching up on what everyone has been doing.
*This post may have affiliate links, which means I may receive a small commission if you choose to purchase through links I provide (at no extra cost to you). Thank you for supporting the work I put into this site!
The key is serving foods that can be prepared ahead of time so you can actually sit down and have those conversations. Choosing those foods can be a bit daunting, but it does not have to be that way.
If you are having a hard time coming up with ideas for foods to serve, these classic brunch menus have everything worked out for you.
Fetch Rewards Referral Code: MXUXX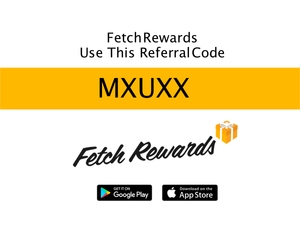 Are you ready to save money on your grocery bill and earn gift cards from your efforts? Use my
Fetch Rewards Referral Code MXUXX
and get 2,000 points. It's a free app that turns grocery receipts into rewards.
Click here to read my Fetch Rewards review on how it works.
Just scan any grocery or gasoline receipt, and earn points towards awesome rewards. You'll earn on all matched brands and products and gain access to exclusive offers that earn you even more points. No more entering codes, completing tasks or jumping through any hoops! Just scan your grocery receipt, and get rewarded.
Click here to download the FetchRewards app.
Use my Fetch Rewards Referral Code: MXUXX
You can find more money saving referral codes here:
Referral Code Master List
Here are some classic combinations to help you develop your own plan.
Classic Brunch Menus
Mothers Day Brunch Ideas A Mothers Day brunch with creamy scrambled eggs, blueberry cream cheese muffins, broiled grapefruit and a mimosa.
Mothers Day Brunch Menu A Mothers Day brunch with breakfast pizza, crumb coffeecake, easy fruit salad, and a Bellini cocktail.
Traditional Brunch Homemade Belgian waffles topped with real whipped cream and blueberry syrup and served with sausage, a mimosa, and a hot fruit compote.
Summer Brunch A summer brunch featuring easy finger foods and recipes using in-season fruits and vegetables. Find selections for quiche, fruit, muffins, and more.
Bridal Brunch Hosting a bridal brunch soon? Find brunch options suitable for your wedding or special occasion.
Fall Brunch Menu featuring a make-ahead breakfast casserole made with ham, bacon, hash browns and cheese, cranberry muffins with cinnamon sugar topping, poached pears with cranberry sauce, and spiced tea.
Holiday Brunch Menu with Eggs Benedict, cucumber salad, raisin muffins, and a fresh fruit salad.
More Brunch Ideas
Brunch Recipe Ideas For A Crowd
Ten Fun Brunch Recipes and Menu Ideas
Tea Party Treats
A Brunch Tea Party Hosting a brunch tea party soon? Find tips and ideas on serving tea, decorating the table and invitations, along with food choices like tea sandwiches, tea cookies, and lemon biscuits.
Tea Sandwiches – A tea sandwich made with chopped ham, cheese, egg, sour cream, green onions, and chopped pecans.
Cucumber Sandwiches – Cucumber sandwiches are made from fresh cucumbers and topped with a cream cheese spread on cocktail rye sandwich bread and sprinkled with dill.
Spice Cookies – These little spice cookies are made with cake flour, flavored with molasses, cinnamon, ginger, and cloves and are then rolled in granulated sugar and baked.
Orange Coconut Tea Cookies – These delicate tea cookies are made from cake flour, orange juice, whipped meringue, and sweetened coconut.
Lemon Tea Biscuits – Lemon tea biscuits are made with lemon rind and fresh lemon juice for a sweet biscuit that is delicious.