Hosting an afternoon tea party soon? Find tips and ideas on serving tea, decorating the table and invitations, along with menu ideas featuring tea sandwiches, tea cookies, and lemon biscuits.
Enjoy the light delicate flavors of lemon, orange, and cranberry complemented by spices of cinnamon, nutmeg, and clove in the tea cookie and scone recipes below.
Some of the characteristics of holding a tea party include many dainty finger foods like cookies, cucumber sandwiches, and chopped ham tea sandwiches.
*This post may have affiliate links, which means I may receive a small commission if you choose to purchase through links I provide (at no extra cost to you). Thank you for supporting the work I put into this site!
Does it sound like a lot of hard work? It doesn't have to be, just read these tips and menu ideas below to get started.
Planning And Hosting Your Tea Party
There are many reasons to host an afternoon tea party. You may know a great group of ladies that have a common interest or it may be in celebration of a special event. Hosting a tea party could be a nice way to get together with your new neighbors, for a church gathering, a thank you for special people in your life, a Garden Club brunch or a book club gathering. A summer bridal or baby shower is a nice opportunity for planning a tea party as well.
Fetch Rewards Referral Code: MXUXX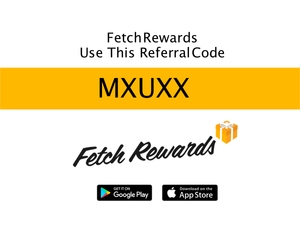 Are you ready to save money on your grocery bill and earn gift cards from your efforts? Use my
Fetch Rewards Referral Code MXUXX
and get 2,000 points. It's a free app that turns grocery receipts into rewards.
Click here to read my Fetch Rewards review on how it works.
Just scan any grocery or gasoline receipt, and earn points towards awesome rewards. You'll earn on all matched brands and products and gain access to exclusive offers that earn you even more points. No more entering codes, completing tasks or jumping through any hoops! Just scan your grocery receipt, and get rewarded.
Click here to download the FetchRewards app.
Use my Fetch Rewards Referral Code: MXUXX
You can find more money saving referral codes here:
Referral Code Master List
This is your opportunity to make some of those foods that seem a bit more involved and "fussy". It can be a lot of fun to decorate your table with a beautiful linen tablecloth and add a vase of fresh flowers. This is also a chance to use your china set, if it has been gathering dust on your shelves. If the china set you received from Grandma is sitting in your attic, go on up and dig it out. Its time to finally put it to use.
Tea Party Invitations
Since this kind of party is a slightly more formal occasion than a casual get together it is best to send out invitations 2-3 weeks ahead of time with an RSVP on the invitation. For a traditional tea serving time could be 3 pm to 5 pm.
For a brunch tea, serving time could be anywhere from 10 am to 1 pm. Nothing is set in stone, so find a time that works best for most of your guests.
Invitations give the expectation that this is a more formal get together and really gives you, the hostess, a chance to impress your guests. Keep the number you invite manageable and able to fit around your table. 4-8 makes for nice conversation, but you can invite as many as 20-30 if you have the space.
A nice touch after the event is to send out thank you notes to each guest that carry on the theme of your original invitations.
Setting the Table for An Afternoon Tea Party
This is your opportunity to find your good china and tea cups that may have been collecting dust in your china cabinet or attic. Inspect each of the pieces for cracks and chips, especially along the rim of the tea cups. Wash each piece in warm soapy water and cover them with a dish cloth to keep them dust free until you are ready to set the table. This can be done a few days ahead.
Hosting A Tea Party For A Large Group
If you are doing a large party with many tables and you don't have enough settings to go around why not ask a few friends to bring their china and set each table with a different china pattern.
Begin setting the table with a crisp white linen table cloth, perfectly ironed. You can also layer floral tablecloths on top to create a very beautiful setting. Antique or lace linens are a nice touch if you have them.
A bouquet of fresh flowers in the middle of each table, no more than 12″ high makes a lovely centerpiece. You could place an antique lace doily underneath the flowers. For a more formal look add 2 tapered candlesticks to each side of the flowers.
The Tea
Since tea will be the main focus of your party, you will need to be able to brew a good pot of tea. If you haven't done this before, the thought of it can be a bit daunting.
This website The Tea Party Girl also contains a wealth of information on tea and hosting a party and can help you to decide what type of tea to serve.
Be sure to also have the following accompaniments available on the table as your guests will each like their tea in a different way:
slices of lemon
whole milk
sugar cubes
If you will have any younger ladies joining you for tea, you may want to have a pitcher of pink lemonade available.
Tea Party Brunch Menu
Try any of these recipes for an afternoon tea party.
Cucumber Sandwiches
Little Spice Cookies
Thin date bread sandwiches with cream cheese spread
Lemon Tea Biscuits
Orange Coconut Tea Cookies
Tea Sandwiches
Cranberry orange bread
***Tea Party Table Image copyright araraadt. Image from BigStockPhoto.com.
Classic Brunch Menus
More Brunch Ideas
Brunch Recipe Ideas For A Crowd
Ten Fun Brunch Recipes and Menu Ideas