An easy Mothers Day brunch menu featuring a breakfast pizza, crumb coffeecake, easy fruit salad, and a Bellini cocktail.
Treat mom and the entire family to a special brunch menu with these tasty recipes.
Scroll down for a menu shopping list and links to each recipe along with additional brunch helps and ideas.
*This post may have affiliate links, which means I may receive a small commission if you choose to purchase through links I provide (at no extra cost to you). Thank you for supporting the work I put into this site!
Begin with a breakfast pizza made with a crescent roll crust and topped with Italian sausage, cheese, eggs, and red and green bell peppers.
It is not too spicy and tastes best fresh out of the oven when the cheese is warm and melted.
Fetch Rewards Referral Code: MXUXX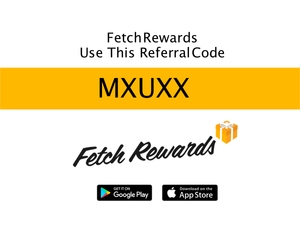 Are you ready to save money on your grocery bill and earn gift cards from your efforts? Use my
Fetch Rewards Referral Code MXUXX
and get 2,000 points. It's a free app that turns grocery receipts into rewards.
Click here to read my Fetch Rewards review on how it works.
Just scan any grocery or gasoline receipt, and earn points towards awesome rewards. You'll earn on all matched brands and products and gain access to exclusive offers that earn you even more points. No more entering codes, completing tasks or jumping through any hoops! Just scan your grocery receipt, and get rewarded.
Click here to download the FetchRewards app.
Use my Fetch Rewards Referral Code: MXUXX
You can find more money saving referral codes here:
Referral Code Master List
This tender crumb coffee cake is made with eggs, milk, butter, and sugar and has a sugar crumb crust.
It is a moist cake and is quick and easy to prepare and makes a great brunch food.
The sweetened fruit salad is made with oranges, apples, bananas, pineapple, walnuts, and maraschino cherries.
The dressing is made from its own fruit juices.
To add something extra special to your brunch menu, try a Bellini Cocktail.
Made with chilled peach nectar, peach schnapps and champagne it makes a perfect brunch drink to top off your menu.
Mothers Day Brunch Menu
Breakfast Pizza
Crumb Coffeecake
Pretty In Pink Fruit Salad
Bellini Cocktail
Good Black Coffee or Tea
This menu serves 4-6 persons.
More brunch menus and helps:
Traditional Brunch Menu with Waffles
Summer Brunch
Holiday Brunch Menu
Tea Party Hosting Tips
Classic Brunch Ideas
Easy Brunch Food
To prepare this Mothers Day brunch menu:
Make the crumb coffeecake first earlier in the morning. It can be served room temperature or re-heated. The fruit salad can be made ahead and refrigerated as well. Begin making the breakfast pizza 1 hour ahead of your planned brunch time. The Bellini cocktail can be made 10 minutes before your scheduled brunch.
Shopping List
Breakfast Pizza (click link for full instructions)
2 cans (4 ounces each) refrigerated crescent rolls
1/2 pound bulk ground pork sausage or 8 pork sausage links, sliced
1 cup frozen Southern style diced potatoes, thawed
1/4 cup diced red bell pepper
1/4 cup diced green bell pepper
1 cup shredded sharp cheddar cheese
2 large eggs
2 tablespoons whole milk
1/8 teaspoon ground black pepper
1/2 teaspoon salt
2 tablespoons shredded Parmesan cheese
Crumb Coffee Cake (click link for full instructions)
2 cups flour
2 tsp. baking powder
1-1/2 cups granulated sugar
1/2 tsp. salt
3/4 cup butter
1 tsp. vanilla
2 eggs
3/4 cup milk
Easy Fruit Salad (click link for full instructions)
1 large (15 ounce) can of mandarin oranges, drained
2 medium apples, diced
3 bananas, sliced
1 large can crushed pineapple, drained (save juice)
1 large jar maraschino cherries, drained (save juice)
1/4 cup chopped nutmeats (optional)
Fruit Sauce:
1 egg
1 cup sugar
2 Tablespoons flour
juice from the pineapple and cherries
Bellini Cocktail (click link for full instructions)
peach nectar
peach schnapps
Italian dry Sparkling wine or dry Champagne
Classic Brunch Menus
More Brunch Ideas
Brunch Recipe Ideas For A Crowd
Ten Fun Brunch Recipes and Menu Ideas
Tea Party Treats