A make-ahead fall brunch menu featuring a make-ahead breakfast casserole made with ham, bacon, hash browns and cheese. Add in some cranberry muffins with cinnamon sugar topping, poached pears with cranberry sauce, and spiced tea. Enjoy the flavors of the season when the cold weather comes knocking.
Fall can be a busy time of year for just about anyone and for many folks that means having additional house guests for the week or weekend. The thought of making breakfast for a lot of people can be a bit daunting at times. That's why this brunch menu features a breakfast casserole that can be made ahead the evening before and put in the oven in the morning.
You will have enough to do preparing the spiced tea, toast, and coffee, setting the table, and just accommodating your guests.
*This post may have affiliate links, which means I may receive a small commission if you choose to purchase through links I provide (at no extra cost to you). Thank you for supporting the work I put into this site!
Treat them right with this easy brunch idea that will take some of the stress out of the holidays for you and also serve up a tasty meal for your guests. This fall brunch menu also includes poached pears served with festive cinnamon cranberry sauce. Mellow pears are boiled in orange juice and topped with a fresh homemade cranberry sauce.
For a complementary drink, try spiced tea. The flavors of cranberry, orange, and apple and the spices of cinnamon and clove make this hot beverage a delicious alternative to coffee. Just right for the brisk fall weather.
Fall Brunch Menu
Fetch Rewards Referral Code: MXUXX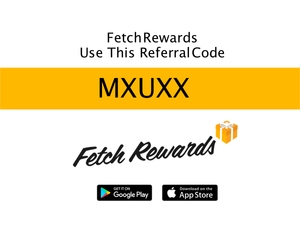 Are you ready to save money on your grocery bill and earn gift cards from your efforts? Use my
Fetch Rewards Referral Code MXUXX
and get 2,000 points. It's a free app that turns grocery receipts into rewards.
Click here to read my Fetch Rewards review on how it works.
Just scan any grocery or gasoline receipt, and earn points towards awesome rewards. You'll earn on all matched brands and products and gain access to exclusive offers that earn you even more points. No more entering codes, completing tasks or jumping through any hoops! Just scan your grocery receipt, and get rewarded.
Click here to download the FetchRewards app.
Use my Fetch Rewards Referral Code: MXUXX
You can find more money saving referral codes here:
Referral Code Master List
Make-Ahead Breakfast Casserole
Cranberry Muffins with Cinnamon Sugar Topping
Poached Pears with Cranberry Sauce
Spiced Tea
Good Black Coffee (perhaps with a dash of flavored syrup or creamer)
Croissants or English Muffins
This menu serves 4-6 persons.
To prepare this brunch menu:
Begin the day before preparing the breakfast casserole and place it in the refrigerator overnight. The poached pears and cranberry sauce can be made ahead the day before as well as they will be served cold.
The muffins would be best if baked fresh in the morning, but could be done the day before if stored in an airtight container. The spiced tea will only take a few minutes to prepare, so that can be done right after you place the breakfast casserole in the oven and it will be ready in plenty of time.
Shopping Checklist
This shopping list is for making the entire brunch menu. Please refer to each individual recipe for correct proportions.
Basic Pantry Items:
eggs
milk
cinnamon
flour
sugar
baking powder
salt
butter
cinnamon sticks
whole cloves
Items you may have to shop for:
1 package bacon
8 frozen hash brown potato patties
1 medium onion
2-8 ounce cans of sliced mushrooms (or 12 ounces fresh mushrooms)
8 ounces medium or sharp cheddar cheese
1 pound smoked ham
4 Bartlett or other green pears
1 quart of Orange juice
1-12 ounce package fresh or frozen cranberries
dried cranberries
dried cherries
1-12 ounce Cranberry frozen concentrate juice
1-12 ounce Orange frozen concentrate juice
1-12 ounce Apple frozen concentrate juice
8 ounce package red hot cinnamon candies
large coffee pot percolator for the spiced tea (24 cup size)
Classic Brunch Menus
More Brunch Ideas
Brunch Recipe Ideas For A Crowd
Ten Fun Brunch Recipes and Menu Ideas
Tea Party Treats