A summer brunch menu featuring easy finger foods and recipes using in-season fruits and vegetables. Find recipes for quiche, fruit, and muffins.
Summer means enjoying the foods that are currently in season. Fruits and vegetables taste best if you can buy them from a local farmers market. Don't stress yourself out looking for that perfect fruit if it is not available or not in season. There are plenty of choices and here are some easy ideas to get you started. Choose one from each area below for a well-rounded meal.
This summer brunch menu is quite versatile. You can pick and choose how much or how little you want to make depending on how many guests you are expecting.
*This post may have affiliate links, which means I may receive a small commission if you choose to purchase through links I provide (at no extra cost to you). Thank you for supporting the work I put into this site!
A Summer Brunch Menu
Main Course Selections
Quiche – This quiche is made with flaked crab meat, eggs, Swiss cheese, green onion, and evaporated milk.
Deviled Eggs – A classic deviled egg recipe made with hard-cooked eggs, mayonnaise, mustard, and paprika.
Fetch Rewards Referral Code: MXUXX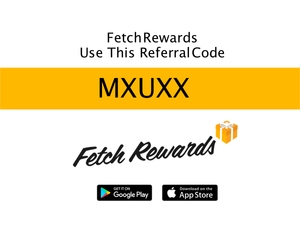 Are you ready to save money on your grocery bill and earn gift cards from your efforts? Use my
Fetch Rewards Referral Code MXUXX
and get 2,000 points. It's a free app that turns grocery receipts into rewards.
Click here to read my Fetch Rewards review on how it works.
Just scan any grocery or gasoline receipt, and earn points towards awesome rewards. You'll earn on all matched brands and products and gain access to exclusive offers that earn you even more points. No more entering codes, completing tasks or jumping through any hoops! Just scan your grocery receipt, and get rewarded.
Click here to download the FetchRewards app.
Use my Fetch Rewards Referral Code: MXUXX
You can find more money saving referral codes here:
Referral Code Master List
Cheddar Baked Egg Casserole – A colorful baked egg recipe with bits of red bell pepper and green onion.
Chicken Salad – A tasty combination of savory and sweet combined with apples, cranberries, celery, and pecans.
Fruit Selections
Fruit Salsa and Cinnamon Tortilla Chips – This takes a bit to prepare, but it is the best. It is great for all ages.
Fresh Fruit and Dip – Choose fruit in season like kiwi fruit, mango, star fruit, and orange slices. Serve with your favorite fruit dips.
Fruit Pizza – A fun cookie dough crust topped with your favorite fruits. Definitely a winner.
Vegetable Selections
Raw Veggies and Dip – Fill a plate with crisp baby carrots, sliced of avocado, red, green, and yellow pepper slices and bite sized pieces of cauliflower.
Veggie Pizza – It is made with crescent roll dough, a mixture of cream cheese, sour cream, and ranch salad dressing, and topped with chopped vegetables and cheese.
Cucumber Sandwiches – Crisp fresh cucumbers on cocktail rye bread dusted with a bit of dill weed. One of my favorites!
Corn Salad Recipe – It is made with baby corn, green and red pepper, onion, celery, mayonnaise, and ranch dressing and topped with corn chips.
Dessert Selections
Blueberry Coffee Cake – A fun dessert treat that can be made with fresh blueberries or canned pie filling.
Strawberry Bread – A light and refreshing quick bread that also doubles as a dessert.
Beverage Selections
Mimosa – Classic Champagne and orange juice with a splash of Grand Mariner.
Bloody Mary – A brunch favorite. Tomato juice, seasonings, and a garnish of your favorite vegetable.
Sangria – An easy sangria recipe made with orange juice, lemon juice, dry red wine, and club soda.
Bellini Cocktail – It is made with peach nectar, peach schnapps, and a dry sparkling wine.
And of course coffee, tea, milk, and orange juice.
Dessert Selections
Lemon Tea Biscuits– These are a bit of work, but these light and delicate cookies look beautiful on a brunch buffet or served for a tea party.
Sugar Cookies – A classic homemade treat for any time of year.
Previous Comments
"I am always looking for new recipes and cant wait to try these." – Mary-Ann E.
"Nice." – Chef James
"Having a brunch at my church and looking for ideas. I have some things going to make such as pancakes, sausages, veggies, hash browns, fruit salad, spinach salad, quiche, ham, desserts, punch, muffins, and coffee/tea. Looking at my list this looks like what I only need. Open for suggestions." – Sweet Celebrations Cafe'
"I am going to try some of these recipes for a Sunday family brunch at the lake." – Eleanor S.
"I will try the blueberry muffins today and let you know how good they are!" – Bev Trachuk
Above Image © pavel siamionov – Fotolia.com
Classic Brunch Menus
More Brunch Ideas
Brunch Recipe Ideas For A Crowd
Ten Fun Brunch Recipes and Menu Ideas