A collection of classic brunch recipes and menu ideas. Find favorites like breakfast casserole, apple tarts, breakfast pizza, spice cookies, blueberry coffee cake, and more.
Sometimes it can be difficult to know where to start when it comes to planning a brunch, especially if it is your first time hosting one on your own.
Some are more of a main dish with little extra needed. These types of brunch recipes are nice for a small amount of people. Other foods are neater finger foods that work well for a buffet when you have a lot of guests.
*This post may have affiliate links, which means I may receive a small commission if you choose to purchase through links I provide (at no extra cost to you). Thank you for supporting the work I put into this site!
I have picked out a few recipes that I always enjoy, are easy to make, and turn out consistently good. These are some of my family's favorite recipes. Perhaps they will become some of your favorites too.
Ten Fun Brunch Recipes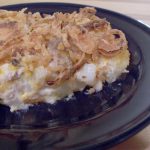 Try this awesome Breakfast Casserole made with Italian sausage, hash browns, cheddar cheese and sour cream.
Fetch Rewards Referral Code: MXUXX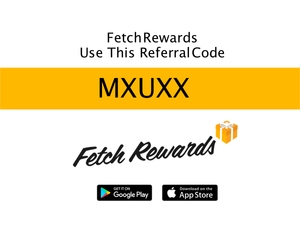 Are you ready to save money on your grocery bill and earn gift cards from your efforts? Use my
Fetch Rewards Referral Code MXUXX
and get 2,000 points. It's a free app that turns grocery receipts into rewards.
Click here to read my Fetch Rewards review on how it works.
Just scan any grocery or gasoline receipt, and earn points towards awesome rewards. You'll earn on all matched brands and products and gain access to exclusive offers that earn you even more points. No more entering codes, completing tasks or jumping through any hoops! Just scan your grocery receipt, and get rewarded.
Click here to download the FetchRewards app.
Use my Fetch Rewards Referral Code: MXUXX
You can find more money saving referral codes here:
Referral Code Master List
Think Eggs Benedict is tough to make? While the Hollandaise sauce does require a bit of care, the results are so worth it to make your own.
Breakfast pizza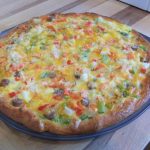 makes your breakfast so easy, as everything is baked together. The children will love this one too.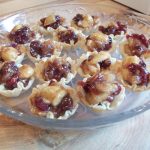 Mini Apple Tarts have apples and cranberries in a brown sugar filling. These are easy to make and are good for 2-3 bites of sweetness. They are perfect for a brunch menu.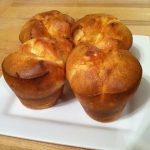 Have you ever tried these heavenly breakfast popovers? If not you are in for a treat. Serve them with butter and bacon on the side. Watch them disappear quickly!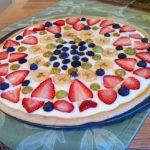 This Fruit pizza is something fun for children and adults alike. It is nice and colorful on the table. It also travels well if kept cold for a picnic or school outing.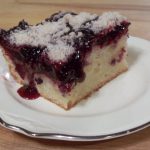 This Blueberry coffee cake just says comfort food! You might think it is a bit "old-style", but you can't go wrong with this traditional favorite.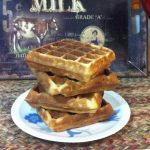 My Mom's waffle recipe is just one of those tried and true family favorites. If you need a good recipe for waffles, give this one a try.
Roast beef hash quiche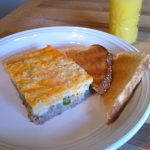 is almost a breakfast casserole, but with a twist. This one is a family favorite and can also be served for dinner.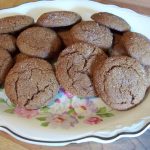 Perfectly round little spice cookies are a treat on a brunch buffet. They are neat, tidy and easy to handle. The cinnamon in here complements other fruits too.
Classic Brunch Menus
More Brunch Ideas
Brunch Recipe Ideas For A Crowd
Tea Party Treats
Save