A traditional brunch menu with Belgian waffles topped with whipped cream, blueberry syrup and served with sausage, a mimosa, and fruit.
If you have been craving a homemade morning meal, this one will bring back memories of sitting in Grandma's kitchen waiting with anticipation for everything to be ready to eat.
The waffles are made with sour cream, buttermilk, and butter-completely decadent! Serve them with real whipped cream, and your choice of syrups or jams along with a mimosa and coffee or tea for a fun brunch idea.
*This post may have affiliate links, which means I may receive a small commission if you choose to purchase through links I provide (at no extra cost to you). Thank you for supporting the work I put into this site!
The hot fruit compote is a combination of pineapple, peaches, pears, cherries, and oranges baked in an orange sauce. Warm and comforting for brunch. Treat your friends and family to a yummy meal with some of their favorite menu items.
Easy Brunch Menu With Belgian Waffles
Belgian Waffles made with Sour Cream and Buttermilk
Real Whipped Cream
Maple syrup/blueberry sauce or cinnamon syrup/Flavored Jam
Bacon or Sausage Links or Patties
Hot Fruit Compote
Mimosa
Good Black Coffee or Tea
Fetch Rewards Referral Code: MXUXX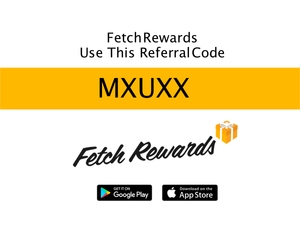 Are you ready to save money on your grocery bill and earn gift cards from your efforts? Use my
Fetch Rewards Referral Code MXUXX
and get 2,000 points. It's a free app that turns grocery receipts into rewards.
Click here to read my Fetch Rewards review on how it works.
Just scan any grocery or gasoline receipt, and earn points towards awesome rewards. You'll earn on all matched brands and products and gain access to exclusive offers that earn you even more points. No more entering codes, completing tasks or jumping through any hoops! Just scan your grocery receipt, and get rewarded.
Click here to download the FetchRewards app.
Use my Fetch Rewards Referral Code: MXUXX
You can find more money saving referral codes here:
Referral Code Master List
This menu serves 4-6 persons.
To prepare this brunch menu with Belgian waffles begin about 1 hour ahead and make the fruit compote first. While this is baking in the oven, cook the bacon or sausage and keep warm or reheat in the microwave just before serving.
Prepare the coffee and make a pitcher of orange juice for the mimosas. Whip the cream; sweetening it with a few tablespoons of confectioners (powdered) sugar. Mix up the recipe for the waffles, then set the table with plates, napkins, and glassware.
Heat up your waffle iron and start making the waffles, but don't call everyone until you have about 4 or more ready or everyone will be waiting. Have your guests start with the fruit compote as you tend to the kitchen. If you are really backed up you can also have your guests make their own mimosas to their liking.
Sound like a lot? Don't worry. Your menu will all come together. Just save cooking the waffles for last, so they are fresh and hot. It is nice if you have an extra person to help in the kitchen for the other items if someone is offering their assistance.
Shopping List
eggs
sour cream
butter
fresh buttermilk
flour
baking powder
salt
baking soda
1-16 oz. can peach halves
1-16 oz. can pear halves
1-16 oz. jar maraschino cherries
sugar
cornstarch
salt
light corn syrup
orange zest (from the rind of a fresh orange)
A bottle of good quality champagne
1 quart of orange juice (for mimosas and fruit compote)
Grand Mariner Orange Liqueur (optional)
1-2 packages sausage links or patties (figure about 2-3 per person)
1-8 ounce container whipping cream
a bottle of real maple syrup or flavored syrups or strawberry jam
good coffee or tea
Classic Brunch Menus
More Brunch Ideas
Brunch Recipe Ideas For A Crowd
Ten Fun Brunch Recipes and Menu Ideas
Tea Party Treats