Lemon tea biscuits are made with cake flour, lemon zest and fresh lemon juice for a sweet teacake that can be served for an afternoon tea party or as part of a brunch menu.
Cake flour makes the biscuit dough soft and smooth. The lemon zest gives a nice tang to the recipe and a bit of sugar and butter in the middle almost makes it like a little sandwich.
You may want to consider a double batch of these little tea biscuits if you are hosting a tea party or a brunch as they will disappear quickly. They do take a bit longer to prepare, but if you are already going to the trouble of making one batch, the second won't take much longer.
*This post may have affiliate links, which means I may receive a small commission if you choose to purchase through links I provide (at no extra cost to you). Thank you for supporting the work I put into this site!
The end result is a wonderful treat that captures the essence of a tea party. They are a neat, dainty treat that is almost cookie-like in its appearance.
You might think after reading the recipe below that these lemon teacakes wouldn't be very sweet as there is no sugar in the dough, but the lemon zest and sugar in the filling provide just enough sweetness. If you do want these to be a bit sweeter, you can add a bit of frosting to each one as outlined below.
Fetch Rewards Referral Code:  MXUXX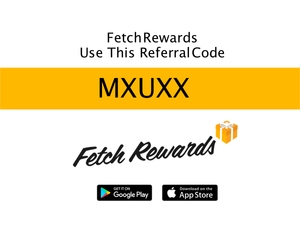 Are you ready to save money on your grocery bill and earn gift cards from your efforts? Use my Fetch Rewards Referral Code MXUXX and get 2,000 points. It's a free app that turns grocery receipts into rewards. Click here to read my Fetch Rewards review on how it works.
Just scan any grocery or gasoline receipt, and earn points towards awesome rewards. You'll earn on all matched brands and products and gain access to exclusive offers that earn you even more points.
No more entering codes, completing tasks or jumping through any hoops! Just scan your grocery receipt, and get rewarded. Click here to download the FetchRewards app.
Use my Fetch Rewards Referral Code:  MXUXX
You can find more money saving referral codes here: Referral Code Master List
Lemon Tea Biscuits Taste Great On Their Own…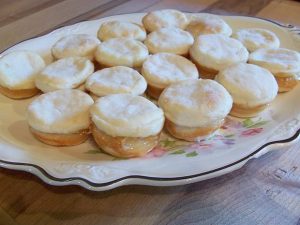 But They Are Even Better With Frosting!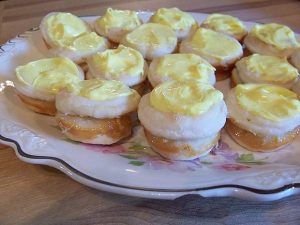 Lemon Tea Biscuits Recipe
Lemon Tea Biscuits
Lemon tea biscuits are made with cake flour, lemon zest and fresh lemon juice for a sweet teacake that can be served for an afternoon tea party or as part of a brunch menu.
Author:
VintageCooking.com
Ingredients
For the Biscuits:


2 cups cake flour
2 teaspoons baking powder
½ teaspoon salt
4 Tablespoons butter or shortening
1-1/2 teaspoons finely grated lemon rind (lemon zest)
⅔ cup milk
-------------------------------
⅛ cup melted butter (Use for Step 7 - Do not add to recipe)
-------------------------------
For the Filling


4 Tablespoons granulated sugar
1-1/2 teaspoons finely grated lemon rind (lemon zest)
¼ teaspoon lemon juice
-------------------------------
Instructions
Preheat oven to 450 degrees.
In a large mixing bowl, sift flour once, measure, add baking powder and salt, and sift again.
Cut in butter with a pastry cutter until well blended; add grated lemon rind and blend in to flour mixture.
Add milk all at once and stir carefully until all flour is dampened.
Stir vigorously until mixture forms a soft dough and follows spoon around bowl. Turn out immediately on a slightly floured board (with cake flour) and knead 30 seconds. This will be a very soft dough. When kneading and rolling out the dough be sure to have enough extra cake flour to keep the dough from sticking. Using a rolling pin, roll out to ¼ inch thick with a rolling pin and cut with 1-1/2 inch floured biscuit cutter. Cut 48 biscuits. You can re-roll the remaining dough 2-3 times without worry of it becoming tough.
In a separate small bowl for the filling combine sugar, lemon rind, and enough lemon juice to make a crumbly mixture- about ¼ teaspoon or so.
Place half of the biscuits in a greased 24 count mini-muffin pan. Using a pastry brush, brush each biscuit half with melted butter and spoon about a teaspoon of the sugar mixture over the melted butter on each biscuit. Top with each of the remaining biscuits, pressing lightly together.
Bake in preheated 450 degree F. hot oven 8-10 minutes, or until done.
Notes
Frosting (Optional)
These lemon tea biscuits turn out delicious on their own but you may want to dress them up a bit with some frosting. I tried ready-made cream cheese frosting and it was very good. I also tried taking a few spoons of the ready made cream cheese frosting in a small bowl and added a ¼ teaspoon of lemon juice and also 2 drops of yellow food coloring to frost these biscuits. That turned out equally good.
More Holiday Cookie Recipes
Homemade Peanut Butter Cookies
Puppy Chow Snack With Chocolate And Peanut Butter
Easy Praline Graham Crackers Recipe