An easy baked crab dip recipe made with canned crab meat, cream cheese, green onion, and a touch of garlic. Serve for a Christmas party or office gathering. If you love crab, this is a great appetizer to try.
You won't go wrong serving this hot crab dip at your next Christmas party! This is a fun appetizer recipe that your guests will keep coming back for each time they pass the buffet table. The lovely scent of baked crab meat, green onion, and a touch of garlic will draw everyone into the kitchen for more. This appetizer is meant to be served warm to hot, so make sure you have a means of keeping the temperature regulated.
One of the reasons this crab dip turns out so well is because you drain and rinse the crab meat. So if you have tried crab dips in the past and they have seemed fishy tasting, make sure you rinse and drain the crab meat and you will eliminate almost all of the fishy taste.
*This post may have affiliate links, which means I may receive a small commission if you choose to purchase through links I provide (at no extra cost to you). Thank you for supporting the work I put into this site!
You can serve this with a warm loaf of crusty French or Italian bread or even serve it in a bread bowl. For a party place this warm crab dip in a serving dish on a platter and surround it with a variety of crackers. Wheat crackers or cracked pepper crackers go especially well with the dip. Use crackers that stand up to heavier dips as some crackers break too easily.
Serve with a nice bottle of wine as an appetizer or use it as part of a Christmas buffet. This is also a nice dish to bring for an office party or house hopping if you have a place where you can keep it warm.
Fetch Rewards Referral Code:  MXUXX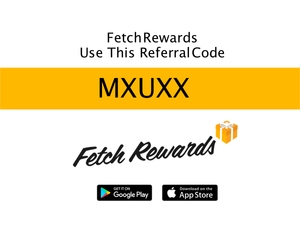 Are you ready to save money on your grocery bill and earn gift cards from your efforts? Use my Fetch Rewards Referral Code MXUXX and get 2,000 points. It's a free app that turns grocery receipts into rewards. Click here to read my Fetch Rewards review on how it works.
Just scan any grocery or gasoline receipt, and earn points towards awesome rewards. You'll earn on all matched brands and products and gain access to exclusive offers that earn you even more points.
No more entering codes, completing tasks or jumping through any hoops! Just scan your grocery receipt, and get rewarded. Click here to download the FetchRewards app.
Use my Fetch Rewards Referral Code:  MXUXX
You can find more money saving referral codes here: Referral Code Master List
Easy Baked Crab Dip Recipe
Baked Crab Dip
An easy baked crab dip recipe made with canned crab meat, cream cheese, green onion, and a touch of garlic. Serve for a Christmas party or office gathering.
Ingredients
16 ounces softened cream cheese
½ cup finely chopped green onion
½ cup Hellmann's Mayonnaise
2 (6 ounce) cans crab meat
¼ teaspoon garlic powder
½ teaspoon salt
¼ teaspoon black pepper
Instructions
To prepare, take the cream cheese packages out of the refrigerator 2-3 hours before making to allow it to come to room temperature.
Preheat oven to 350 degrees.
Prepare the crab meat by draining the canned crab in a fine mesh strainer. Run cold water over the crab meat to remove any fishy flavor. Drain well by pressing down with a spoon until the crab meat is mostly dry and flakes easily.
In a medium mixing bowl, combine the softened cream cheese, finely chopped green onion, mayonnaise, crab meat, garlic powder, salt, and pepper until well mixed.
Spread the mixture into an oven safe 1 quart baking dish.
Bake for 20 minutes.
Serve hot with crusty bread or crackers.
More Appetizer Recipes
Chicken Salad Pickle Boats Recipe With Dill Pickles
Old-Fashioned Pickled Egg Recipe
Basic Deviled Eggs Recipe with Three Variations