A classic veggie pizza recipe made with crescent roll dough, a mixture of cream cheese, sour cream, and ranch salad dressing, and topped with chopped vegetables and cheese. Serve this cold pizza for brunch or as an appetizer.
This is a quick and easy recipe that is a hit at family gatherings, parties, or bridal and baby showers. It adds a nice amount of color to a buffet and also a savory component to balance out all of the sweets that are usually available.
It will also quickly become a favorite to bring to a work potluck. You might even convince those co-workers who disdain vegetables to give this recipe a try.
*This post may have affiliate links, which means I may receive a small commission if you choose to purchase through links I provide (at no extra cost to you). Thank you for supporting the work I put into this site!
Veggie Pizza Toppings
You can use a variety of vegetables for this veggie pizza appetizer; basically whatever you like. Try chopped broccoli, cauliflower, shredded carrots, red, yellow, and green peppers, sliced green or black olives, mushrooms, quartered cherry tomatoes, radishes, green onions, or cucumbers. I would suggest finely chopping the vegetables into bite sized pieces.
This is also a nice recipe for your children to help in the kitchen as they can learn cutting and baking skills while you supervise.
Fetch Rewards Referral Code: MXUXX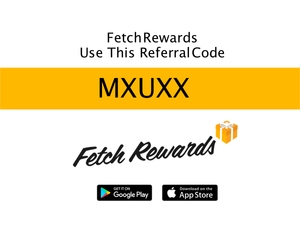 Are you ready to save money on your grocery bill and earn gift cards from your efforts? Use my
Fetch Rewards Referral Code MXUXX
and get 2,000 points. It's a free app that turns grocery receipts into rewards.
Click here to read my Fetch Rewards review on how it works.
Just scan any grocery or gasoline receipt, and earn points towards awesome rewards. You'll earn on all matched brands and products and gain access to exclusive offers that earn you even more points. No more entering codes, completing tasks or jumping through any hoops! Just scan your grocery receipt, and get rewarded.
Click here to download the FetchRewards app.
Use my Fetch Rewards Referral Code: MXUXX
You can find more money saving referral codes here:
Referral Code Master List
Try to incorporate some color into the pizza by using a variety of vegetables, especially if you have some of these items growing in your own garden.
One word of note: If you are going to use fresh tomatoes on here, make sure you seed the tomatoes. Seeding the tomato means you cut the tomato in half and scoop out the fleshy middle. You then just use the outside portion of the tomato and dice it. This saves your pizza from becoming watery from the tomatoes.
You can bake the crust ahead the night before if you are in a pinch for time, but wait to add the dressing mixture and cheese/vegetables until 1-2 hours before serving or the crust will start to become soggy.
How Long Is Veggie Pizza Good For In The Fridge?
I recommend eating this veggie pizza the same day it is prepared for the best taste and crunch. It will keep for 1-2 days in the fridge, but the crust will become soggy over time.
Previous Comments
"Totally loved this!!! Will def make it again and again!!!" – Donna C. via FB
"YUMMY" – Kim G via FB
"So delicious!! Will be making again!" – Dee M. via FB
Classic Veggie Pizza Recipe
Print Recipe
Classic Veggie Pizza Recipe
A classic veggie pizza recipe made with crescent roll dough, a mixture of cream cheese, sour cream, and ranch salad dressing, and topped with chopped vegetables and cheese.
Ingredients
2

8 ounce cans

pre-packaged refrigerated crescent rolls

8

ounces

cream cheese

softened

1

cup

sour cream

1

envelope ranch salad dressing mix

3

Tablespoons

mayonnaise

3

cups

finely chopped fresh mixed vegetables

1

cup

finely shredded sharp cheddar cheese
Instructions
Pre-heat oven to 350 degrees F.

Line a 10" x 15" baking pan with the crescent roll dough, pressing the edges and perforations to seal together.

Place in oven and bake the crust for 12 minutes. Cool to room temperature.

In a medium sized bowl, beat the cream cheese until smooth. Add sour cream, ranch salad dressing mix and mayonnaise. Mix well.

Spread over the crust and sprinkle with the chopped vegetables and cheddar cheese.

Cut into 24 squares. Serves 12 or more. Refrigerate any leftovers.
Notes
I stand by using Pillsbury brand crescent rolls for this recipe. I have tried other brands, but if you want the classic taste, go for Pillsbury.
More Appetizer Recipes
Chicken Salad Pickle Boats Recipe With Dill Pickles
Old-Fashioned Pickled Egg Recipe
Baked Crab Dip With Cream Cheese And Green Onion
Basic Deviled Eggs Recipe with Three Variations