Did your favorite waffle recipe make more waffles than your family could eat? Learn how to freeze and reheat leftover waffles so you can enjoy them later.
One of the interesting things about making waffles is when they are hot off the griddle, you can't seem to make them fast enough to satisfy everyone around the table. But soon enough the turning point comes and all of a sudden everyone is full. At that point you might find yourself with a bunch of waffle batter leftover.
You have a choice; you can discard the leftover batter or finish frying the entire batch. I recommend frying the entire batch as waffles are actually quite easy to reheat and still retain their crispiness.
*This post may have affiliate links, which means I may receive a small commission if you choose to purchase through links I provide (at no extra cost to you). Thank you for supporting the work I put into this site!
So, if your favorite waffle recipe made more waffles than your family could eat, just what do you do with leftover waffles?
You freeze them!
How to Store and Freeze Leftover Waffles:
Fetch Rewards Referral Code: MXUXX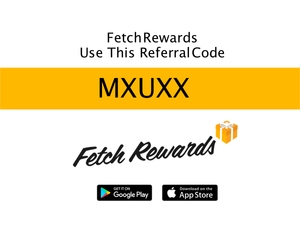 Are you ready to save money on your grocery bill and earn gift cards from your efforts? Use my
Fetch Rewards Referral Code MXUXX
and get 2,000 points. It's a free app that turns grocery receipts into rewards.
Click here to read my Fetch Rewards review on how it works.
Just scan any grocery or gasoline receipt, and earn points towards awesome rewards. You'll earn on all matched brands and products and gain access to exclusive offers that earn you even more points. No more entering codes, completing tasks or jumping through any hoops! Just scan your grocery receipt, and get rewarded.
Click here to download the FetchRewards app.
Use my Fetch Rewards Referral Code: MXUXX
You can find more money saving referral codes here:
Referral Code Master List
One of the keys to properly storing waffles is to freeze the waffles first. Take your leftover waffles and let them cool completely on a wooden or wire baking rack. Then just line a baking sheet with wax paper or parchment paper and place the waffles on a single layer. Cover with another sheet of wax paper and freeze them for a few hours until they are stiff.
Remove the baking sheet from the freezer and transfer them into a freezer safe plastic bag with wax paper or parchment paper in between each one. You can reuse the wax paper you originally froze them in and just cut it into smaller squares. Layer as many as will fit into the bag comfortably and then remove as much air as you can. They will keep in the freezer for at least a month, maybe a bit more.
I would recommend not using a Food Saver vacuum sealer for this as it will remove too much air and you will end up with squished waffles. Just remove as much air as you can from the bag without crushing them.
When you are ready to reheat your leftover waffles here are four different methods you can use.
How to Reheat Leftover Waffles:
Can you reheat a waffle? Yes you can! Here are some of the best ways I have found to heat up waffles:
Reheating in the Microwave: Place them in the microwave for about 45-60 seconds. They make a super fast quick breakfast for those mornings you are on the go. They will be softer using this method, but still yummy.
Toaster: If you prefer a crispier waffle, try reheating them in your toaster if the slots on your toaster are wide enough. Some newer toasters have special settings on them just for frozen items.
Reheating waffles in the Oven: You can also place them in a single layer directly on a clean oven rack in a preheated 300F degree oven for 10 minutes and they will be ready for butter and syrup. This is probably the best method to bring them back close their original texture.
Waffle Iron:  If you feel like getting your waffle iron out again, you can preheat the iron and place the waffles back inside of the iron to warm them through. Just keep an eye on things if you use this method, so you don't end up with a burned mess on your hands.
Enjoy your leftover waffles again the next day or the next week for breakfast or brunch, this time without having to clean out the waffle maker or batter bowl.
Old-Fashioned Waffle Recipes
Cinnamon Apple Waffles For Brunch
Homemade Dessert Waffles Recipe
Brown Sugar Belgian Waffle Recipe
Waffle Helps, Tips and How-To's
Waffle Maker Buying Guide – What To Ask Yourself First
How To Make Waffles For A Large Group