Learn helpful waffle making tips and techniques to help your next batch of waffles turn out perfect for breakfast or brunch.
If your last batch of waffles didn't turn out as well as you expected, some of these suggestions may be of help.
There are a few tricks to get waffles to turn out well. Some of them involve the ingredients and others involve the waffle maker itself.
*This post may have affiliate links, which means I may receive a small commission if you choose to purchase through links I provide (at no extra cost to you). Thank you for supporting the work I put into this site!
Waffle Making Tips and Techniques
Fluffier Waffles: For a fluffier and lighter homemade waffle, try separating the eggs. Beat your egg whites until stiff and then fold them into the batter with a light hand. You can try this with any waffle recipe that calls for whole eggs and see if you like the result. It will change the texture somewhat, but you may like the result even better than the original recipe.
Flavor: To add some flavor to your breakfast or brunch waffle making, try adding a teaspoon of cinnamon and/or almond or vanilla to the batter.
Fetch Rewards Referral Code: MXUXX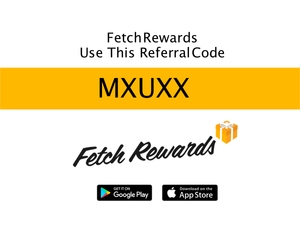 Are you ready to save money on your grocery bill and earn gift cards from your efforts? Use my
Fetch Rewards Referral Code MXUXX
and get 2,000 points. It's a free app that turns grocery receipts into rewards.
Click here to read my Fetch Rewards review on how it works.
Just scan any grocery or gasoline receipt, and earn points towards awesome rewards. You'll earn on all matched brands and products and gain access to exclusive offers that earn you even more points. No more entering codes, completing tasks or jumping through any hoops! Just scan your grocery receipt, and get rewarded.
Click here to download the FetchRewards app.
Use my Fetch Rewards Referral Code: MXUXX
You can find more money saving referral codes here:
Referral Code Master List
Nuts: Like nuts in your waffles? Make sure they are very finely chopped so they will be evenly distributed in the waffle. Better yet, buy ground pecans or walnuts in the baking section of your grocery store. They give the great flavor of nuts, but are hardly noticeable in the waffle once it is baked.
Buttermilk: Have a great recipe for buttermilk waffles, but you don't keep fresh buttermilk around? Try powdered buttermilk powder instead. It has the same flavor and texture as fresh buttermilk, but keeps for quite a long time in the refrigerator. This is a great recipe for buttermilk waffles.
Buttermilk substitution: If you are in a pinch and don't have any fresh or powdered buttermilk around, try adding 1 Tablespoon of vinegar to 1 Cup of milk in your waffle recipe.
Leftover Batter: Have leftover batter? If you don't want to fry all of the batter that day, most pancake and waffle batters can be kept in the refrigerator for 1 to 2 days in a tightly sealed container. Lightly stir the batter with a whisk before using.
Adding Chips and Fruits: If you decide to use a waffle recipe that calls for chocolate chips or dried fruits, be aware that the waffles may stick because of those items melting on the hot waffle iron surface. A quick wipe with vegetable oil on a paper towel to wipe off any gooeyness between waffles will keep the problem from getting worse the more waffles you bake.
Waffle Batter: Be precise in measuring your ingredients, as it will affect the consistency of your waffle batter. You want to have a slightly thick batter that is still pourable. It should not be thin or runny. If it is, add flour carefully in rounded teaspoons until a good consistency is reached. If the waffle batter is too thick and will not pour out of the ladle well, add milk 1 Tablespoon at a time until it is thin enough to pour. Try not to over mix the batter. To pour the batter onto the waffle maker, use a measuring cup or ladle.
Oddly Shaped Waffles: If your waffle shapes are turning out lopsided, first make sure you are pouring enough batter in to the waffle iron. If so, then try pouring the batter just slightly to the back from the center of the waffle iron. When you close the lid on the waffle iron, it pushes the batter forward and will turn out a more uniformly shaped waffle.
Poor Texture: Are your waffles coming out tough and rubbery? Your waffle iron probably isn't hot enough. Your iron may need extra time to get hot enough before baking and in between each waffle. If this continues to be a problem, consider purchasing a new waffle maker.
Waffle Texture: What kind of milk are you using in your recipe? Low fat milk, skim milk, and 2 percent milk may not have enough butterfat in them and that can change the texture of the finished waffle. Using buttermilk or whole milk will improve the texture and taste of a waffle.
Crispier Waffles:  How do you get waffles to have a crispier texture? One of the easiest ways is to finish them in the oven. Preheat your oven to 250 degrees F. Make your waffles as usual, and when they are done place them in a single layer on wire rack set inside of a large baking sheet. Bake at 250 degrees F. for 5-10 minutes. Your waffles will hold their crispness longer. This is especially helpful if you are making a large batch of waffles.
Old-Fashioned Waffle Recipes
Cinnamon Apple Waffles For Brunch
Homemade Dessert Waffles Recipe
Brown Sugar Belgian Waffle Recipe
Waffle Helps, Tips and How-To's
Waffle Maker Buying Guide – What To Ask Yourself First
How To Make Waffles For A Large Group