Buying a waffle maker can be a daunting task. Find tips on how to choose a new waffle maker, signs your waffle iron needs replacing, and product recommendations in this waffle maker buying guide.
Can't remember the last time you made your favorite waffle recipes for breakfast or brunch?
If you are having trouble getting your breakfast recipes to turn out good, it may be time to replace your waffle maker or waffle iron.
*This post may have affiliate links, which means I may receive a small commission if you choose to purchase through links I provide (at no extra cost to you). Thank you for supporting the work I put into this site!
Chances are it was your waffle maker that may have been to blame and not your recipe. Older does not always equal better.
If you have just started shopping for a replacement waffler or waffle iron you may not be sure what to look for. The first step is to look at signs your waffle iron needs replacing.
Signs your Waffle Iron Needs Replacing
Fetch Rewards Referral Code: MXUXX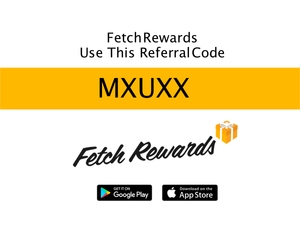 Are you ready to save money on your grocery bill and earn gift cards from your efforts? Use my
Fetch Rewards Referral Code MXUXX
and get 2,000 points. It's a free app that turns grocery receipts into rewards.
Click here to read my Fetch Rewards review on how it works.
Just scan any grocery or gasoline receipt, and earn points towards awesome rewards. You'll earn on all matched brands and products and gain access to exclusive offers that earn you even more points. No more entering codes, completing tasks or jumping through any hoops! Just scan your grocery receipt, and get rewarded.
Click here to download the FetchRewards app.
Use my Fetch Rewards Referral Code: MXUXX
You can find more money saving referral codes here:
Referral Code Master List
Let's start with checking out the condition of your waffle maker.
If it doesn't work at all or has a frayed electrical cord throw it out.
If it is rusty or crusty, you may be embarrassed to take it out of the cupboard. While a good cleaning may salvage the appliance, you may consider purchasing a new one. Clean according to the manufacturers instructions.
If the outside of the maker has rusty spots on it, you may use a rust removal cleaner, but you may scratch up the surface. It may be best to leave well enough alone as it will not affect how your waffles turn out.
Not enough capacity. Single waffle makers are fine if there are 2-3 people eating. For larger groups, consider an iron that can make 4 at a time.
Are your waffles sticking and do not release well from the iron? If greasing with butter or oil is giving you inconsistent results, consider purchasing one of the irons that have non-stick surfaces. Almost all new waffle makers have non-stick surfaces that will last many years.
Questions To Ask Yourself Before Buying A New Waffle Maker
Ask yourself these questions before you go shopping to help you choose which product is right for you.
How often will I use this appliance?
Will I use it often enough to warrant buying a professional or commercial quality machine?
How many people will I be serving when I make waffles?
Why don't I make waffles more often now?
How much space do I have available to store this waffler?
Do I want a waffler that could save space and serve multiple purposes, such as a grill or griddle?
Are my waffles usually overdone because I wasn't able to watch them closely enough?
Waffle Maker Buying Guide
Must haves:
A non-stick coating; no more waffles stuck to the surface.
A multi setting adjustable temperature browning control; that way you can bake your waffles just the way you like them.
Convenient Features that are nice to have:
A tone that signals when the waffles are finished
Space saving handles
Stands upright for storage
Convenient cord wrap
Generous spill trough
Extra-thick grids
Interchangeable plates; Belgian Waffle grid, a raised grill for meats and a flat griddle that opens flat
Professional Waffle Irons
Professional or Commercial waffle makers usually have features such as a heavy duty handle and floating hinge so you can adjust the thickness of the waffle along with a die cast aluminum housing for heavy duty usage. Most standard waffle makers are made from brushed stainless steel and/or coated with chrome.
Prices range from about $30.00-$75.00 for a good quality standard waffler.
Professional and commercial versions can start at about $75.00 up to $120.00, with some even higher priced. Whether a professional waffler is needed in your kitchen is up to you and how often you intend on using it.
Old-Fashioned Waffle Recipes
Cinnamon Apple Waffles For Brunch
Homemade Dessert Waffles Recipe
Brown Sugar Belgian Waffle Recipe
Waffle Helps, Tips and How-To's
How To Make Waffles For A Large Group
How to Reheat Leftover Waffles