A collection of healthy breakfast recipes including breakfast burritos, squash muffins, fruit salads, and smoothies. Serve for a quick breakfast or as part of a healthy brunch.
When life gets busy, it can be hard to eat a healthy breakfast or any meal of the day.
The best of intentions get thrown out with the bathwater when you are running late for work in the morning and grab the first piece of food you see as you are headed out the door.
*This post may have affiliate links, which means I may receive a small commission if you choose to purchase through links I provide (at no extra cost to you). Thank you for supporting the work I put into this site!
You might even wonder if there is such a thing as any healthy food for breakfast. One of the best recommendations I have found is to stay away from processed foods. That in and of itself is not a cure all, but does go a long way in eating healthier.
Having a few good recipes in your arsenal can help curb eating unhealthy foods and get you on the right track and off to a good start in the morning. Make them on the weekend and you will be ready for the workweek.
Fetch Rewards Referral Code: MXUXX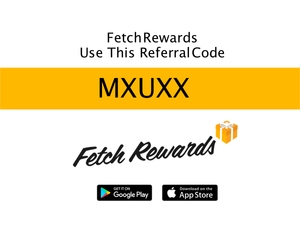 Are you ready to save money on your grocery bill and earn gift cards from your efforts? Use my
Fetch Rewards Referral Code MXUXX
and get 2,000 points. It's a free app that turns grocery receipts into rewards.
Click here to read my Fetch Rewards review on how it works.
Just scan any grocery or gasoline receipt, and earn points towards awesome rewards. You'll earn on all matched brands and products and gain access to exclusive offers that earn you even more points. No more entering codes, completing tasks or jumping through any hoops! Just scan your grocery receipt, and get rewarded.
Click here to download the FetchRewards app.
Use my Fetch Rewards Referral Code: MXUXX
You can find more money saving referral codes here:
Referral Code Master List
The recipes below can add some additional fiber to your diet, as well as necessary vitamins and nutrients along with tasting good.
Egg Breakfast Recipes
Breakfast Burritos
Scrambled Egg Breakfast Sandwich
Breakfast Pizza
Breads, Muffins, and Cereals
Healthy Granola Recipe
Spiced Oatmeal
Yogurt Pancakes
Squash Muffins
Healthy Fruit Smoothies
Creamy Banana Smoothie
Strawberry Banana Smoothie
Strawberry Fruit Smoothie
Orange Buttermilk Smoothie
Fruit and Fruit Salads
Fresh Fruit Salad
Summery Fruit Salad
Colby Cheese Fruit Salad
Broiled Grapefruit
Savory Brunch Items
Marinated Tomatoes
English muffins with Avocado and tomato
More Breakfast and Brunch Ideas
Healthy Breakfast Recipes And Resources For Busy People
Got your Meals and Recipes right? Now use these Weight Training Workouts and Routines to build lean muscle and lose belly fat. Also check out the Chest Exercises and Workouts section.
More Breakfast and Brunch Ideas
Weekend Brunch – The Best of Breakfast and Lunch
Scrambled Egg Breakfast Pizza Recipe
Quick And Easy Breakfast And Brunch Recipes
Healthy Breakfast Burrito Recipe
Try these quick and easy breakfast recipes, most are ready in 30 minutes or less.
Putting together your own brunch? Find more brunch menu ideas.