A collection of quick and easy breakfast recipes including breakfast burritos, bran muffins, fruit salads, and smoothies. Serve for a quick breakfast or as part of a healthy brunch. You can also find more breakfast and brunch ideas here.
Each of the recipes below have been selected for their ease of preparation and time necessary to prepare them.
Most can be made in about 30 minutes or less. leaving you more time for relaxation on the weekend with your friends and family.
*This post may have affiliate links, which means I may receive a small commission if you choose to purchase through links I provide (at no extra cost to you). Thank you for supporting the work I put into this site!
Enjoy easy breakfast recipes like burritos, muffins, spiced oatmeal, waffles, French toast, pancakes, and breakfast smoothies. Just click on the link to be taken to each individual recipe.
Easy Breakfast Recipes
Breakfast Burritos – A healthy breakfast burrito recipe made with ham, mushrooms, red and green peppers, onion, and shredded cheese. Serve this burrito for a quick easy breakfast recipe or as part of a brunch menu.
Fetch Rewards Referral Code: MXUXX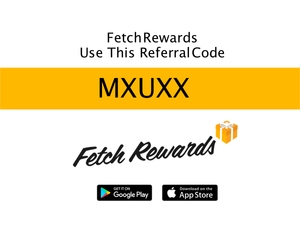 Are you ready to save money on your grocery bill and earn gift cards from your efforts? Use my
Fetch Rewards Referral Code MXUXX
and get 2,000 points. It's a free app that turns grocery receipts into rewards.
Click here to read my Fetch Rewards review on how it works.
Just scan any grocery or gasoline receipt, and earn points towards awesome rewards. You'll earn on all matched brands and products and gain access to exclusive offers that earn you even more points. No more entering codes, completing tasks or jumping through any hoops! Just scan your grocery receipt, and get rewarded.
Click here to download the FetchRewards app.
Use my Fetch Rewards Referral Code: MXUXX
You can find more money saving referral codes here:
Referral Code Master List
Scrambled Egg Breakfast Sandwich – A quick and easy breakfast sandwich made with scrambled eggs, sun-dried tomatoes, chives and sandwich bread. Serve this panini sandwich for a fast breakfast on the go.
This breakfast pizza is made with a crescent roll crust and topped with Italian sausage, cheese, eggs, and red and green bell peppers. It is an easy breakfast breakfast recipe that also works well as part of a brunch menu.
Breads and Muffins
Banana Muffins – A banana muffins recipe with a special raw sugar topping that brings out the sweetness of the bananas and adds a nice sweet crunch to the muffin tops.
Old-Fashioned Date Bread – An old-fashioned date bread recipe made with butter, eggs, pecans, and chopped dates and baked in a loaf pan.
English muffins with Avocado and tomato – A healthy easy breakfast recipe made with English muffins, mashed avocado, and fresh sliced tomatoes. Serve with fresh fruit for breakfast or as part of a brunch menu.
Pancakes and Waffles
Mom's Buttermilk Waffles – Mom's buttermilk waffles are made with dairy sour cream, eggs, buttermilk, and butter so they fry up light and crispy. Serve with maple or strawberry syrup.
Homemade Banana Pancakes– A quick and easy banana pancake recipe made from milk, eggs, butter, and fresh bananas. Serve these easy banana pancakes for breakfast or brunch with butter and maple syrup or blueberry syrup.
Easy Buttermilk Pancakes – Make these quick and easy pancakes for breakfast and brunch. Made with buttermilk, the pancakes turn out light and fluffy. Serve with maple, blueberry, or apple cinnamon syrup. A quick and easy breakfast recipe.
Healthy Fruit Smoothies
Creamy Banana Smoothie – A creamy banana smoothie recipe made with fresh bananas, cream, and orange juice. This quick and easy smoothie recipe is a great breakfast choice for a busy morning on the go.
Strawberry Banana Smoothie – This delicious strawberry banana smoothie recipe is made from fresh strawberries, bananas, and vanilla yogurt. Quick and easy, this smoothie recipe is great for breakfast or brunch on the go.
Fruit and Fruit Salads
Summery Fruit Salad – A summery fruit salad made with oranges, bananas, and pineapple and sprinkled with confectioner's sugar and shredded coconut. Serve in individual parfaits for breakfast or brunch.
Breakfast Fruit Compote – This chilled breakfast fruit compote is made with a generous mix of prunes, apples, raisins and oranges. Served chilled, this fruit recipe is a nice addition to add color and flavor to your breakfast or brunch table.
Broiled Grapefruit – A broiled grapefruit recipe made with pink grapefruit and topped with brown sugar, cinnamon and a Maraschino cherry. Serve as part of a healthy breakfast or brunch menu.
More Easy Breakfast Recipes
Weekend Brunch – The Best of Breakfast and Lunch
Scrambled Egg Breakfast Pizza Recipe
Quick And Easy Breakfast And Brunch Recipes