A selection of quick and easy breakfast and brunch recipes and ideas including pancakes, waffles, breakfast casseroles, eggs, and muffins.
Start off your day with these family favorites for breakfast or brunch.
Many of these recipes will also work for brunch or a an evening supper, as well as traditional breakfast fare.
*This post may have affiliate links, which means I may receive a small commission if you choose to purchase through links I provide (at no extra cost to you). Thank you for supporting the work I put into this site!
Quick And Easy Breakfast And Brunch Recipes
Pancakes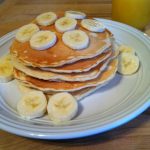 A quick and easy banana pancake recipe made from milk, eggs, butter, and fresh bananas. Bananas in the batter add a nice light flavor to the pancakes and gives you a healthy boost.
Fetch Rewards Referral Code: MXUXX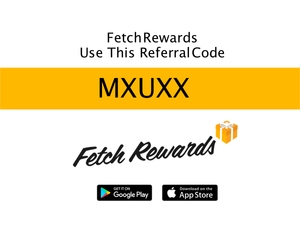 Are you ready to save money on your grocery bill and earn gift cards from your efforts? Use my
Fetch Rewards Referral Code MXUXX
and get 2,000 points. It's a free app that turns grocery receipts into rewards.
Click here to read my Fetch Rewards review on how it works.
Just scan any grocery or gasoline receipt, and earn points towards awesome rewards. You'll earn on all matched brands and products and gain access to exclusive offers that earn you even more points. No more entering codes, completing tasks or jumping through any hoops! Just scan your grocery receipt, and get rewarded.
Click here to download the FetchRewards app.
Use my Fetch Rewards Referral Code: MXUXX
You can find more money saving referral codes here:
Referral Code Master List
Buttermilk Pancakes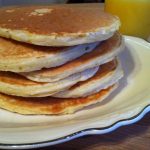 A light and fluffy buttermilk pancake recipe made with fresh eggs, buttermilk, and butter. Serve for breakfast or brunch. Buttermilk in the recipe makes a moist, light pancake. This is one of my favorites.
Chocolate Chip Pancakes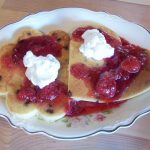 An easy pancake recipe made with fresh buttermilk, eggs, butter, and chocolate chips.
Serve these pancakes for breakfast or brunch with maple or strawberry syrup and top with fresh whipped cream.
Waffles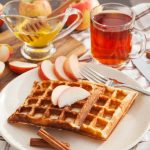 Cinnamon Apple Waffles
Cinnamon apple waffles are made with shredded apples, cinnamon, butter, egg, and milk. These waffles bake light and fluffy with a crisp edge. Serve these for breakfast or brunch.
Grandma's Homemade Waffles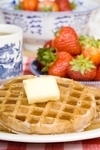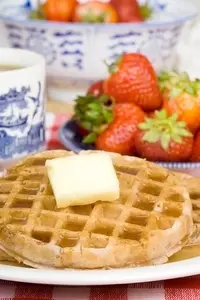 This waffle recipe is made with eggs, sugar, milk, and butter. Whipped egg whites make these waffles light, delicate, and fluffy. Serve for breakfast or brunch with real dairy butter and maple syrup.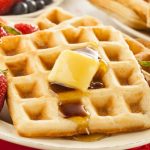 Belgian Waffles
A Belgian waffle breakfast recipe made with buttermilk, cinnamon, and brown sugar. Serve these Belgian waffles for breakfast or brunch topped with warm maple syrup, real whipped cream and an extra dash of cinnamon on top.
Breakfast Casseroles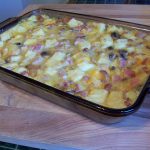 Wisconsin Brunch Casserole
This make-ahead Wisconsin brunch casserole is made with ham, bread, mushrooms, eggs, milk, and cheese. Prepare this breakfast casserole the night before and bake in the oven the next morning.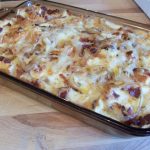 Make-Ahead Breakfast Casserole
A make ahead breakfast casserole made with bacon, bread, Swiss cheese, onion, milk and eggs. Make this egg casserole breakfast recipe the night before and serve it for breakfast or brunch.

Ham and Egg Breakfast Casserole
A make-ahead ham and egg breakfast casserole recipe that is made with ham, egg, bread, cheddar cheese, milk, and crushed cornflakes. Serve this egg casserole for breakfast or brunch.
Eggs and Quiche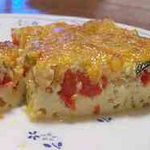 Cheddar baked eggs are made with sharp cheddar cheese, green onion, and red bell pepper. Serve this baked egg recipe for breakfast or brunch along with sausage or bacon and toast and jam.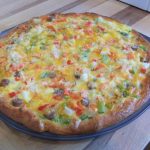 Breakfast Pizza
A breakfast pizza made with a crescent roll crust and topped with Italian sausage, cheese, eggs, and red and green bell peppers. Serve for breakfast or as part of a brunch menu.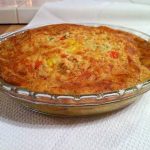 Bell Pepper and Bacon Quiche
This bell pepper and bacon quiche recipe has a combination of yellow, red, and green bell pepper, cheese, and bacon which adds a good flavor to this quiche along with a lot of color.
Muffins and Coffee Cakes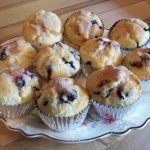 A recipe for homemade blueberry muffins made with fresh blueberries and topped with cinnamon sugar. Serve these muffins warm for breakfast, as a brunch food, or pack them as a dessert in a lunch box.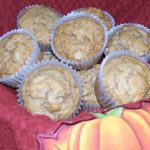 Applesauce Muffins
These easy applesauce muffins are made with unsweetened applesauce and flavored with cinnamon and a touch of cloves. Serve this moist muffin recipe for a fall or Thanksgiving brunch menu.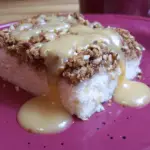 Easy Coffee Cake Recipe
An easy coffeecake recipe made with flour, sugar, milk,
and butter, and topped with brown sugar, cinnamon and pecans. Serve this coffeecake warm for breakfast, brunch or an afternoon snack and add a sweet treat to your day.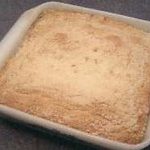 Crumb Coffee Cake
This tender crumb coffee cake is made with eggs, milk, butter, and sugar and has a sugar crumb crust. Make this moist and tender crumb coffeecake to serve with your favorite steaming cup of flavored coffee or tea for breakfast or brunch.
Easy Breakfast And Brunch Recipes for the Kids
Try these easy breakfast meals just for kids, along with many other kid's meal ideas.
More Breakfast and Brunch Ideas
Weekend Brunch – The Best of Breakfast and Lunch
Scrambled Egg Breakfast Pizza Recipe
Quick And Easy Breakfast And Brunch Recipes
Healthy Breakfast Burrito Recipe