Healthy breakfast ideas and recipes for work, school, or play. Feel good about yourself and avoid the office donuts with easy ideas for a healthy breakfast including fruit, cheese, yogurt, nuts, and more.
If you typically skip breakfast or grab something on the way, here are some breakfast recipes and ideas that are easy to take to work, school, the park, beach, or a long car trip.
Get your brain functioning properly each morning with these quick and easy meal ideas. Many of the ideas listed are non-perishable (like the cereal bars) so you can keep them in your desk or locker. Others need a bit of planning the night before.
*This post may have affiliate links, which means I may receive a small commission if you choose to purchase through links I provide (at no extra cost to you). Thank you for supporting the work I put into this site!
If the standard office treats are your downfall, pre-planning what your morning breakfast or snack will be can give you the confidence and willpower needed to avoid those sugary items.
We can all use some new and healthy breakfast ideas from time to time, especially when you may have been eating the same thing for breakfast for days or weeks in a row. Add a bit of variety into your morning with these tasty breakfast ideas.
Fast & Healthy Breakfast Ideas
Portable Breakfast Items
Fetch Rewards Referral Code: MXUXX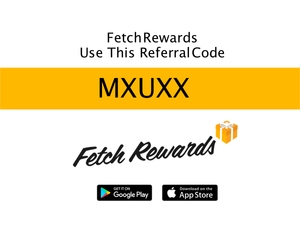 Are you ready to save money on your grocery bill and earn gift cards from your efforts? Use my
Fetch Rewards Referral Code MXUXX
and get 2,000 points. It's a free app that turns grocery receipts into rewards.
Click here to read my Fetch Rewards review on how it works.
Just scan any grocery or gasoline receipt, and earn points towards awesome rewards. You'll earn on all matched brands and products and gain access to exclusive offers that earn you even more points. No more entering codes, completing tasks or jumping through any hoops! Just scan your grocery receipt, and get rewarded.
Click here to download the FetchRewards app.
Use my Fetch Rewards Referral Code: MXUXX
You can find more money saving referral codes here:
Referral Code Master List
Yogurt
Granola
Bran flakes cereal, dry
Fiber One cereal, dry
Assorted dried fruit
Almonds, cashews or peanuts
Trail mix of almonds, cashews, and raisins
Protein shake
Hard cooked eggs
Meal replacement bars – Zone Perfect or Balance Bars
Cereal bars
Fresh fruit salad
Slice of cold pizza
Turkey or ham sandwich
Whole fruit and sliced cheese
Cottage cheese and fruit
Strawberry banana smoothie
Quick 5 Minute Breakfasts for Work
These ideas can be put together quickly at work while on your break.
Fiber One cereal with milk and berries
Instant Cream of Wheat hot cereal
Malt O' Meal hot cereal
Quick cooking oatmeal
Fritattas (made the night before)
Whole wheat English muffin and a banana
Slices of banana and peanut butter on high fiber bread
English muffin with guacamole or avocado
Fried egg on an English muffin, made up the night before and re-heated
slice of breakfast pizza
slice of veggie pizza
Cottage cheese with cherry tomatoes
Cottage cheese with cherry jello on the side
Biscotti and coffee
Sit Down Breakfasts
Broiled grapefruit and toast
Fried or scrambled eggs with hot sauce or salsa
Breakfast burrito – make them ahead of time and then just warm them in the microwave at work.
English muffin with sliced tomatoes, salt, and pepper
Crepes stuffed with fresh fruit and a dollop of yogurt on top
Crepes with savory fillings served like a sandwich
yogurt pancakes
peanut butter waffles
Cooked steel cut oats with fruit and raisins
More Healthy Breakfast Ideas
Here are a few healthy breakfast ideas sent in my readers of this website.
Yummy Fruit Parfait – Easy and Quick! Good to get rid of excess fruit, too!
1 fiber one 50 calorie yogurt (flavor of choice)
1/4 cup of fiber one original cereal
cut strawberries
cut oranges
blueberries
and any other kind of fruit you have
(optional) packet of Splenda
1: pour yogurt into a cup
2: pour strawberries
3: pour fiber one on top of strawberries
4: pour rest of fruit on top of that. Then, if you want to get even sweeter, pour packet of Splenda no calorie sweetener on top of that and… PRESTO! A healthy, low calorie and sweet breakfast!
Nutella Toast – Its really quick and simple and the kids will love it , all you do is toast some bread melted butter onto it and spread a big dollop of Nutella (hazelnut and chocolate spread) on. And you'll LOVE it ! (My note: I'm not so sure this is healthy but it does taste great!) 😉
Image Credit © Mara Zemgaliete – Fotolia.com
Previous Comments
"I love your quick ideas! There are definitely some I hadn't thought of and that's the hard part :.) Thank you for putting these up here! Oh- and a note on the Nutella toast: it's not THE healthiest thing out there- grapefruit would be healthier. But that said, it's not unhealthy either. Nutella is hazelnuts, cocoa powder, and skim milk. In Europe it's eaten for breakfast quite often as it is a fairly healthy option. WAY better than most breakfast cereals. I don't feed it to my kids everyday but they do get it for breakfast at times. Thanks again!" – Kristina H. via FB
My Reply:  "Hi Kristina, Thanks for your comment. Yes, the Nutella toast idea was sent in by another reader. I think there are better choices than that for breakfast, but would agree it is tasty." – Laura Warnke
"Add sliced banana to Nutella toast, yummy." – Vivien M. via FB
More Breakfast and Brunch Ideas
Weekend Brunch – The Best of Breakfast and Lunch
Scrambled Egg Breakfast Pizza Recipe
Quick And Easy Breakfast And Brunch Recipes
Healthy Breakfast Burrito Recipe