A collection of brunch party planning tips to help you host a successful brunch party. Find helpful ideas for brunch menus, buffets, serving, decorating, and entertaining guests. Here are a few brunch food ideas to get you started on your menu planning.
By using a bit of organization and having most of the items within easy reach, you can host a successful brunch that will have your guests asking when you will invite them over again.
Brunch Party Ideas
Trying a new recipe or technique, such as crepes? Save this for just you and your family. Let your family know they will be guinea pigs and have something else ready as a back up in case the recipe does not turn out.
*This post may have affiliate links, which means I may receive a small commission if you choose to purchase through links I provide (at no extra cost to you). Thank you for supporting the work I put into this site!
For guests, stick with items you are comfortable making. It will show to your guests if you are uncomfortable with the food you are preparing or if a recipe does not turn out as expected. Not sure what to make or need a new idea?
Should I do a buffet? I would recommend doing a buffet style brunch if you have more people coming than can fit comfortably around your kitchen or dining room table. If a guest cannot sit down at the table where all of the food is, set it up to be a buffet style instead. You can also layer the foods if your table isn't big enough. Use stacks of books at varying levels and drape a tablecloth over. It will be easier for everyone to reach, saves space and makes for a nice presentation. Try using baskets lined with a cloth napkin for muffins, breads, and any other items such as silverware or napkins.
Fetch Rewards Referral Code: MXUXX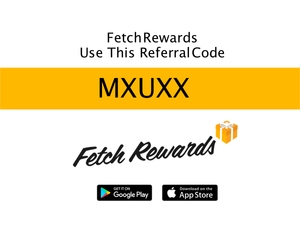 Are you ready to save money on your grocery bill and earn gift cards from your efforts? Use my
Fetch Rewards Referral Code MXUXX
and get 2,000 points. It's a free app that turns grocery receipts into rewards.
Click here to read my Fetch Rewards review on how it works.
Just scan any grocery or gasoline receipt, and earn points towards awesome rewards. You'll earn on all matched brands and products and gain access to exclusive offers that earn you even more points. No more entering codes, completing tasks or jumping through any hoops! Just scan your grocery receipt, and get rewarded.
Click here to download the FetchRewards app.
Use my Fetch Rewards Referral Code: MXUXX
You can find more money saving referral codes here:
Referral Code Master List
Variety is Key
Serving a variety of sweet and savory breakfast and brunch foods is key to a successful party, so make sure you have a selection of eggs, breakfast meats, fresh fruits, and breads. Here are some more brunch menu ideas.
Go Mini:
Cut quick breads and donuts into smaller pieces. You won't have to make as much and then your guests can have a variety. Make mini-muffins instead of full size. For donuts and pastries, even though you may normally eat a whole piece, on a brunch buffet, it is a lot nicer to have them cut into 1/3rds or 1/4ths. That way everyone can try a little bit of more than one item and may just get around to trying something new.
Brunch Party Planning Tips
How many should you invite?: For a cozy brunch party, no more than 4-6, including yourself. If you are planning a buffet, you can invite 8-12 if you can fit everyone in your house. It is important to keep in mind the size of your home, as most items for brunch may not be finger foods. Make sure you have enough chairs, as your guests will need a table to sit around to enjoy their food.
Decorating: A little decorating always seems to make the food taste better. It can be as simple as a fresh cut bouquet of seasonal flowers, a silk floral arrangement or theme related if it is for the holidays such as Thanksgiving or Christmas. Greenery can be woven in between each dish, making a festive presentation. Tie bows on the chairs or on the edges of the table. A small candy cane tied with a ribbon can add a festive touch placed on top of a napkin.
It doesn't need to be overdone, just enough to get the idea across. You still need room on the table for the food!
Make it Ahead
Many people would love to host a brunch party, but are worried about the time it takes to prepare all of the items. What can be done ahead of time?
The night before:
Mix up orange juice or other fruit juices and refrigerate.
Cook the bacon and sausage and refrigerate overnight. It can be re-heated in the microwave or in the oven in the morning.
Partially set the table with plates, silverware, and napkins. At least have everything out and ready. Turn water and juice glasses upside down until morning.
Make muffins if that is part of your brunch menu.
The morning of:
Stir up any batters for waffles, crepes, or pancakes.
Make the fresh whipped cream for any sweet entrees like pancakes, waffles, or French toast.
Have someone go purchase a variety of donuts or pastries and cut them into smaller pieces.
Have your Guests Help You
Things for your guests to do: More than likely when your guests arrive for your brunch party, they will ask if there is anything they can do to help. While you keep busy making the main breakfast recipes, here are a few ideas that your guests can help with:
Have them set the table or put the plates, napkins, and silverware on the buffet if not already done.
Get out the butter, jams, and syrups and place in serving dishes and heat the syrups.
Ask them to re-heat any bacon or sausage that you may have cooked the night before and place on serving dishes.
Have them get the coffee brewing and get any cream and sugar ready in nice serving bowls.
Have them pour the fruit juice in glasses or mix up drinks for others as they arrive.
Arrange muffins and slice bread items and place on a serving plate or in baskets.
Above all, have a good time!
More Breakfast and Brunch Party Planning Tips
Weekend Brunch – The Best of Breakfast and Lunch
Scrambled Egg Breakfast Pizza Recipe
Quick And Easy Breakfast And Brunch Recipes
Healthy Breakfast Burrito Recipe