A collection of easy brunch recipes for lazy mornings that can be made in 30 minutes or less. Find recipes for tea sandwiches, fruit salads, crab stuffed eggs, breakfast casseroles, and more.
The scenario: You've offered to host a brunch at your home because some old friends are coming back into town and you haven't seen them in many years.
You want to have plenty of time to catch up on what's been going on in their lives and don't want to spend all of your time in the kitchen.
*This post may have affiliate links, which means I may receive a small commission if you choose to purchase through links I provide (at no extra cost to you). Thank you for supporting the work I put into this site!
You may have had brunch out at restaurants and have admired all the complicated dishes, but wonder where to begin. Agreeing to host a brunch may feel a bit overwhelming at that point.
This meal does not need to be overwhelming or time consuming. In fact, it can actually be quite enjoyable, as most items can be made-ahead the day or evening before.
How Much Food?
Fetch Rewards Referral Code: MXUXX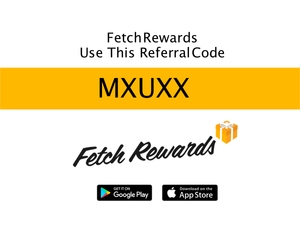 Are you ready to save money on your grocery bill and earn gift cards from your efforts? Use my
Fetch Rewards Referral Code MXUXX
and get 2,000 points. It's a free app that turns grocery receipts into rewards.
Click here to read my Fetch Rewards review on how it works.
Just scan any grocery or gasoline receipt, and earn points towards awesome rewards. You'll earn on all matched brands and products and gain access to exclusive offers that earn you even more points. No more entering codes, completing tasks or jumping through any hoops! Just scan your grocery receipt, and get rewarded.
Click here to download the FetchRewards app.
Use my Fetch Rewards Referral Code: MXUXX
You can find more money saving referral codes here:
Referral Code Master List
If you are having a small party of 4-6, there is just no need to have 10 different foods out.
The buffets at restaurants are meant to serve 50-150 people and they need a variety of food on hand to handle many different types of tastes and palettes.
3-4 different foods and 1 or 2 choices of beverage is plenty for a morning meal. Don't make it hard on yourself by baking 3 kinds of muffins, 2 casseroles, and 3 other complicated dishes. While the presentation will be effective, you will be worn out from cooking and baking the entire day before and much less able to enjoy the time with your guests.
Depending on how well you know your guests, do take into consideration any dietary issues, known dislikes or picky eaters. If you know that they didn't like mushrooms 5 years ago, don't think that they all of a sudden started liking them. Omit the mushrooms or choose a different recipe. That will just make your meal planning easier. So let's get started…
Brunch Helps
These are links to other articles I have written  and resources to help in planning your menu and your day.
Handmade Ceramic Tableware – Add a handmade touch to your dining table.
Party Planning Tips Find helpful ideas for brunch menus, buffets, serving, decorating, and entertaining guests.
Ten Fun Brunch Recipes Here are a few ideas for inspiration.
Brunch Ideas A selection of classic ideas and recipes for your next gathering.
Fun ideas for Easy Brunch Food. Satisfy all of your taste buds with sweet, fruity, and savory foods.
Brunch Recipes Find favorites like stuffed green peppers, eggs Benedict, breakfast pizza, apricot scones, blueberry coffee cake, and more. A great place to start your recipe search.
Brunch Menus Quick and easy brunch recipes for waffles, pancakes, and eggs, along with breakfast drinks, fruits, and salads. Find traditional and holiday brunch food menus and ideas.
Brunch Menu Ideas Learn what works for this meal and what not to do as well as food recommendations including breakfast casseroles, pancakes, waffles, and more.
Selected Easy Brunch Recipes
Aside from many other recipes that are noted on the above pages, here are a few of my all time favorites that are tasty and easy to make. And don't forget the bacon!
Italian Sausage Brunch Casserole A make-ahead breakfast casserole made with Italian sausage, onion, rice, Rice Krispies, cheese and eggs. This hearty breakfast casserole contains no bread.
Crab Quiche with Swiss Cheese and Onion – A different take on quiche.
Tea Sandwiches – Filled with a chopped ham spread.
Cucumber Sandwiches – Always a favorite on rye bread.
Baked Crab Dip – Need I say more?
Fresh Fruit Salad – Fruit helps balance the flavors of the meal.
More Breakfast and Brunch Ideas
Weekend Brunch – The Best of Breakfast and Lunch
Scrambled Egg Breakfast Pizza Recipe
Healthy Breakfast Burrito Recipe
Save