A selection of classic brunch ideas and recipes for your next gathering. Includes recipes for breakfast casseroles, pancakes, and waffles, along with menu ideas and brunch party planning tips.
Brunch can be a relaxing time to spend with friends or family and does not have to take all morning to prepare. Many items can be made ahead of time to reduce the time spent in the kitchen.
A good brunch can be done with as few as 3-5 food choices for a smaller group provided there is balance between flavors and colors, and of course a little bit of sweetness in some form to round it out.
*This post may have affiliate links, which means I may receive a small commission if you choose to purchase through links I provide (at no extra cost to you). Thank you for supporting the work I put into this site!
To decorate the table, add some candles, a nice floral arrangement in the center and perhaps splurge on some themed napkins or a festive tablecloth.
Where to Start for Brunch Ideas
Party Planning Tips Read ideas and tips to help your brunch planning go smoother, including what not to do! Find decorating ideas for your table along with organization tips so you can sit down and eat too!
Fetch Rewards Referral Code: MXUXX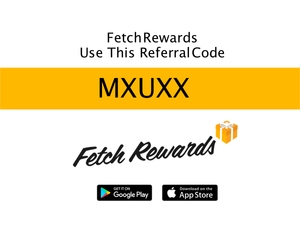 Are you ready to save money on your grocery bill and earn gift cards from your efforts? Use my
Fetch Rewards Referral Code MXUXX
and get 2,000 points. It's a free app that turns grocery receipts into rewards.
Click here to read my Fetch Rewards review on how it works.
Just scan any grocery or gasoline receipt, and earn points towards awesome rewards. You'll earn on all matched brands and products and gain access to exclusive offers that earn you even more points. No more entering codes, completing tasks or jumping through any hoops! Just scan your grocery receipt, and get rewarded.
Click here to download the FetchRewards app.
Use my Fetch Rewards Referral Code: MXUXX
You can find more money saving referral codes here:
Referral Code Master List
Menu Ideas Find brunch menu recommendations and a great selection of ideas for balancing sweet and savory flavors.
Brunch Menus Special menus for Mother's Day, Christmas, waffles, a tea party, and more.
Brunch Recipes A selection of interesting recipes for adding to your time tested favorites.
A few easy brunch ideas to whet your appetite:
Classic Brunch Drinks
Bellini cocktail
Bloody Mary
Mimosa
Savory Sandwiches
Chopped Ham Tea Sandwiches
Cucumber Sandwiches
Veggie pizza
Fruits
Fresh Fruit Salad
Fruit Pizza
Mini Fruit Tarts
Breads and Muffins
Cheddar cheese bread
Cranberry Bread
Cheddar Sausage Muffins
Coffee Cakes
Blueberry coffee cake
Cinnamon sugar coffee cake
Peaches and Cream Coffee Cake
Pancakes and Waffles and Toppings
Banana pancakes
Belgian Buttermilk Waffles
Maple Strawberry Syrup
Classic Side Dishes
bacon
sausage links or patties
Sourdough toast
sliced cheeses
lefse
Classic Brunch Menus
Brunch Recipe Ideas For A Crowd
Tea Party Treats