Easy Brunch food is a combination of easy to eat items, both sweet and savory. Includes a selection of brunch recipes, planning tips, and ideas for a fun late morning meal. Brunch is not about only having one big item on the menu, like only pancakes or a breakfast casserole.
What makes brunch fun and a bit special is that you get to satisfy all of your taste buds with both sweet, fruity, and savory foods.
Some folks think it is a sign of indecisiveness when you eat brunch. (Pick one – either breakfast or lunch!)
*This post may have affiliate links, which means I may receive a small commission if you choose to purchase through links I provide (at no extra cost to you). Thank you for supporting the work I put into this site!
Many people prefer having the addition of savory food items incorporated into the meal, as having only French toast or only waffles for a meal can be too sweet.
You could host a brunch every weekend for a year and not serve the same food twice if you wanted (except maybe bacon…yum!). There is such a variety to choose from and just about anything goes.
Fetch Rewards Referral Code: MXUXX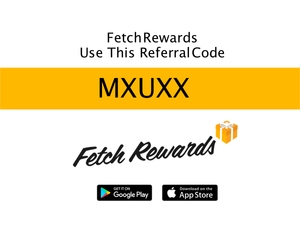 Are you ready to save money on your grocery bill and earn gift cards from your efforts? Use my
Fetch Rewards Referral Code MXUXX
and get 2,000 points. It's a free app that turns grocery receipts into rewards.
Click here to read my Fetch Rewards review on how it works.
Just scan any grocery or gasoline receipt, and earn points towards awesome rewards. You'll earn on all matched brands and products and gain access to exclusive offers that earn you even more points. No more entering codes, completing tasks or jumping through any hoops! Just scan your grocery receipt, and get rewarded.
Click here to download the FetchRewards app.
Use my Fetch Rewards Referral Code: MXUXX
You can find more money saving referral codes here:
Referral Code Master List
One of the nice things about brunch food is that there is almost something on the table to satisfy picky eaters or those with dietary restrictions. If you know that one or more of your guests have a dietary restriction, plan accordingly and serve at least 1-2 items that they can enjoy as well.
Here are a few ideas and resources to get you started…
Easy Brunch Food Recipes
Brunch recipes for an awesome meal Find favorites like stuffed green peppers, eggs Benedict, breakfast pizza, apricot scones, blueberry coffee cake, and more. A great place to start your recipe search.
Brunch Menus Quick and easy recipes for waffles, pancakes, and eggs, along with breakfast drinks, fruits, and salads. Find traditional and holiday brunch food menus and ideas.
Brunch Menu Ideas Learn what works for brunch and what not to do as well as brunch food recommendations including breakfast casseroles, pancakes, waffles, and more.
Brunch Recipe Ideas For A Crowd
Brunch Party Planning Tips
Brunch Party Planning Tips Find helpful ideas for brunch menus, buffets, serving, decorating, and entertaining guests.
More Brunch Ideas
Here are a few individual ideas for an easy brunch menu.
Ham and Egg Breakfast Casserole
Italian Sausage Breakfast Casserole
Red Potatoes and Ham
Spinach salad
Fruit Pizza
Sliced fruit platter
Veggie Tray
Cucumber Sandwiches
Strawberries dipped in chocolate
baguette or other savory rolls
Bacon Cheddar Quiche
Blueberry Coffee Cake
Bloody Mary
Bacon and sausage
Shrimp with Cocktail Sauce
Chicken Salad served on croissants
Chopped Ham Spread served on croissants
Biscuits and Sausage Gravy
Image Credit © Olga Nayashkova – Fotolia.com
Classic Brunch Menus
Tea Party Treats