With these easy fruit tray ideas, learn how easy it can be to pair fruits together for great taste, color and flavor. Certain fruits seem to taste better together than others but there are other factors to consider. Along with taste, you need to consider color, texture, and seasonality.
When putting together a fresh fruit platter or a fruit salad, a nice variety of colors makes your dish look appetizing and colorful. More important is how everything tastes  together. Just because a certain fruit would look good on your platter, it may not be in season. In turn, some fruits such as mango, pineapple, and apples can taste bland and woody if not in season.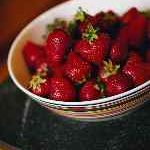 Here are a few tips for making your own fresh fruit tray:
*This post may have affiliate links, which means I may receive a small commission if you choose to purchase through links I provide (at no extra cost to you). Thank you for supporting the work I put into this site!
Stick with in-season fruits. They are generally sweeter and plumper than an out of season fruit.
Purchase them from a local farmers market if possible. That way you can select the fruit yourself and check for ripeness and texture.
Sample the fruit if possible. I know some places won't let you sample, but if they do make sure you taste the fruits you are purchasing.
Fresh fruit can dress up any meal; including breakfast or brunch. Try these fresh fruit combinations or use the ideas as a springboard to help you select the perfect accompaniment or appetizer for your next meal or party.
Easy Fruit Tray Ideas for Fresh Fruit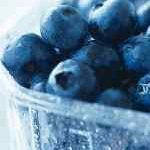 When serving seasonal fresh fruits, remember that color and flavor combinations are very important.
Fetch Rewards Referral Code: MXUXX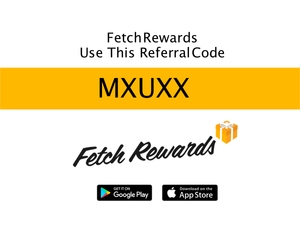 Are you ready to save money on your grocery bill and earn gift cards from your efforts? Use my
Fetch Rewards Referral Code MXUXX
and get 2,000 points. It's a free app that turns grocery receipts into rewards.
Click here to read my Fetch Rewards review on how it works.
Just scan any grocery or gasoline receipt, and earn points towards awesome rewards. You'll earn on all matched brands and products and gain access to exclusive offers that earn you even more points. No more entering codes, completing tasks or jumping through any hoops! Just scan your grocery receipt, and get rewarded.
Click here to download the FetchRewards app.
Use my Fetch Rewards Referral Code: MXUXX
You can find more money saving referral codes here:
Referral Code Master List
Color selection draws the eye to the food and the different sweet and tart flavors please the palette. Here are some color options to get you started:
Sweet red cherries, pineapple, and apricot These fruits give you a beautiful color range of red, yellow and orange. Sweet and tangy.
Watermelon balls, peach slices, orange slices The warm colors of red, peach and orange. This combination says summer.
Yellow or red grapefruit sections, banana slices, berries or cherries, unpared slices of apple A striking array of colors and flavors to brighten the table.
Peach slices, pear slices, halves of red plums Warm orange, yellow and red colors. Plump, rich, and sweet.
Pineapple wedges, banana slices, strawberries Lovely hues of reds and yellows. Tart and mellow.For added interest, try some of the more unusual tropical fruits including papaya and mangoes. Dried fruits such as raisins, prunes, sesame seeds, and nuts also complement cheese and fresh fruits.
More Fruit Recipes