Are you ready to plan a weekend brunch? Find brunch menus and ideas along with planning tips to make your brunch successful.
Mmm…The possibility of having eggs, crepes, waffles and so much more all in one meal! While it sounds great to plan a big buffet just like a restaurant, you might want to scale things back a bit for home. A successful brunch doesn't need to have 5 main courses, one or two at most will do just fine.
Weekend Brunch Choices
Brunch is a combination of breakfast and lunch. It is served in the later morning through the traditional lunch hour, usually between the hours of 10:30 am and 2:00 pm. It incorporates foods from both meals and is usually a heartier meal than a traditional breakfast.
*This post may have affiliate links, which means I may receive a small commission if you choose to purchase through links I provide (at no extra cost to you). Thank you for supporting the work I put into this site!
You can serve a wide variety of foods including eggs, breakfast casseroles, quiche, muffins, pastries, drinks and more. It is meant as a laid back meal that offers a little bit of everything.
Some feel this is a meal for those who cannot make up their minds as to whether breakfast or lunch would taste better or only for those who woke up too late for breakfast!
The Social Aspects of Brunch
Fetch Rewards Referral Code: MXUXX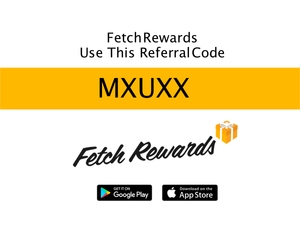 Are you ready to save money on your grocery bill and earn gift cards from your efforts? Use my
Fetch Rewards Referral Code MXUXX
and get 2,000 points. It's a free app that turns grocery receipts into rewards.
Click here to read my Fetch Rewards review on how it works.
Just scan any grocery or gasoline receipt, and earn points towards awesome rewards. You'll earn on all matched brands and products and gain access to exclusive offers that earn you even more points. No more entering codes, completing tasks or jumping through any hoops! Just scan your grocery receipt, and get rewarded.
Click here to download the FetchRewards app.
Use my Fetch Rewards Referral Code: MXUXX
You can find more money saving referral codes here:
Referral Code Master List
Most people see brunch as a chance to get together, eat, and linger awhile longer than you normally would for breakfast. The social aspects include being able to get friends and family over to visit, where many may not want to come for a late dinner due to busy schedules, work, and other family obligations. Brunch is not only for a holiday. It can be done any time of year.
Brunch Menus
Get started by taking a look at these menus and see if you get any ideas. Each menu has a shopping list and ideas for decorating the table.
Traditional Brunch Menu with Belgian Waffles – 
A traditional brunch menu with Belgian waffles topped with whipped cream, blueberry syrup and served with sausage, a mimosa, and fruit.
If you have been craving a homemade morning meal, this one will bring back memories of sitting in Grandma's kitchen waiting with anticipation for everything to be ready to eat.
A summer brunch menu featuring easy finger foods and recipes using in-season fruits and vegetables.
This summer brunch menu is quite versatile. You can pick and choose how much or how little you want to make depending on how many guests you are expecting.
Mother's Day Brunch Menu
An easy Mothers Day brunch menu featuring a breakfast pizza, crumb coffeecake, easy fruit salad, and a Bellini cocktail.
Treat mom and the entire family to a special brunch menu with these tasty recipes. Includes a menu shopping list and links to each recipe along with additional brunch helps and ideas.
If you will be celebrating the Easter Holiday this year and are in need of a few last minute ideas on what to make, I have put together a few Easter recipes that would be a welcome addition to the traditional foods you may already serve.
A holiday brunch menu to serve featuring Eggs Benedict, cucumber salad, raisin muffins and a fresh fruit salad.
A variety of sweet and savory foods is what makes brunch work. Start with a few of these brunch recipes listed below and then add your own touches for a brunch that is uniquely you.
A Tea Party Brunch
Hosting an afternoon tea party soon? Find tips and ideas on serving tea, decorating the table and invitations, along with menu ideas featuring tea sandwiches, tea cookies, and lemon biscuits.
Enjoy the light delicate flavors of lemon, orange, and cranberry complemented by spices of cinnamon, nutmeg, and clove in the tea cookie and scone recipes found on this page.
Weekend Brunch Party Planning Tips and Ideas
Breakfast and Brunch Recipes – Individual recipes to mix and match for your weekend brunch party. Find a selection of quick and easy breakfast and brunch recipes and ideas including pancakes, waffles, breakfast casseroles, eggs, and muffins. Start off your day with these family favorites for breakfast or brunch. Many of these recipes will also work for brunch or a an evening supper, as well as traditional breakfast fare.
Party Planning Tips – A collection of brunch party planning tips to help you host a successful brunch party. Find helpful ideas for weekend brunch menus, buffets, serving, decorating, and entertaining guests.
Brunch Menu Ideas – How to put together a great menu with a combination of sweet and savory flavors. Find ideas to get your creative juices in gear and make the brunch party your own.
Creative brunch menu ideas for serving an outstanding buffet. Find what works for brunch along with planning tips and brunch recipe recommendations including breakfast casseroles, pancakes, waffles, and more. Many can be made ahead the night before.
More Breakfast and Brunch Ideas
Scrambled Egg Breakfast Pizza Recipe
Healthy Breakfast Burrito Recipe