A delicious cranberry muffin recipe made with dried cranberries and cherries and topped with cinnamon sugar. Serve these cranberry and cherry muffins warm for breakfast or brunch.
What can beat having fresh cranberry muffins on your breakfast table? With the temperatures getting cooler, thoughts of fall baking have started coming to mind. All those wonderful recipes using pumpkin, squash, and cranberries start making their way to to the forefront and these cranberry muffins are no exception.
You can of course make these muffins any time of year, but this recipe is especially popular around late fall, Thanksgiving, and Christmas.
*This post may have affiliate links, which means I may receive a small commission if you choose to purchase through links I provide (at no extra cost to you). Thank you for supporting the work I put into this site!
Dried cranberries and cherries give these muffins a sweet-tart flavor that is complemented by the cinnamon sugar topping. And who doesn't like cinnamon sugar? 🙂
Sweet bits of cranberries and cherries make these muffins hard to pass up. Since you re-hydrate the fruits before adding them to the recipe they stay moist and plump. The cinnamon sugar topping gets slightly crunchy when baked, which compliments the cranberries and cherries inside these muffins.
Fetch Rewards Referral Code:  MXUXX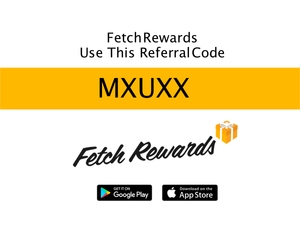 Are you ready to save money on your grocery bill and earn gift cards from your efforts? Use my Fetch Rewards Referral Code MXUXX and get 2,000 points. It's a free app that turns grocery receipts into rewards. Click here to read my Fetch Rewards review on how it works.
Just scan any grocery or gasoline receipt, and earn points towards awesome rewards. You'll earn on all matched brands and products and gain access to exclusive offers that earn you even more points.
No more entering codes, completing tasks or jumping through any hoops! Just scan your grocery receipt, and get rewarded. Click here to download the FetchRewards app.
Use my Fetch Rewards Referral Code:  MXUXX
You can find more money saving referral codes here: Referral Code Master List
Cranberry Muffin Recipe
Cranberry Muffin Recipe
A delicious cranberry muffin recipe made with dried cranberries and cherries and topped with cinnamon sugar.
Ingredients
2 cups flour
⅔ cup sugar
3 teaspoons baking powder
½ teaspoon salt
¼ cup butter, melted
1 egg
1 cup milk
½ cup dried cranberries
½ cup dried cherries
2 cups boiling water (for re-hydrating the cranberries and cherries)(This water will be discarded-it is not part of the recipe.)
-----------------------------------------
Cinnamon Sugar Topping
2 Tablespoons melted butter
¼ cup sugar
1-1/2 teaspoons cinnamon
-----------------------------------------
Instructions
Preheat oven to 400 degrees.
Place the dried cranberries and cherries in a medium mixing bowl and add 2 cups boiling water. Let the dried fruit soak for 15 minutes.
In a large mixing bowl, mix together the flour, sugar, baking powder and salt.
Stir in the melted butter, egg, and milk.
Drain the cranberries and cherries and fold in to the batter, just until incorporated.
Spoon the muffin batter into the well greased muffin cups.
Bake at 400 degrees for 20-25 minutes.
Remove from pans and brush the tops of the muffins with melted butter.
Sprinkle with the cinnamon sugar mixture. Roll a second time in the sugar mixture. Serve these cranberry muffins warm.
Notes
This cranberry muffin recipe makes 12 muffins.
Sweet and Savory Muffin Recipes
Chocolate Cinnamon Applesauce Muffin Recipe
Lemon Poppy Seed Muffins With Yogurt For Brunch
Blueberry Cream Cheese Muffins
Simple Bran Flake Muffins Recipe