An easy buttermilk bran muffins recipe made with All-Bran cereal and buttermilk. Buttermilk keeps these muffins moist. Serve these quick and easy muffins warm for breakfast or brunch.
Always a favorite, bran muffins are a staple for an everyday breakfast treat. These are kept moist with buttermilk in the recipe.
If you are looking for a healthy, high fiber bran muffin that still tastes great and is not dry and crumbly, try this recipe.
*This post may have affiliate links, which means I may receive a small commission if you choose to purchase through links I provide (at no extra cost to you). Thank you for supporting the work I put into this site!
You may not have actually eaten All-Bran cereal in a long time on its own, but it does make for a tasty muffin. Once it is soaked in buttermilk, the cereal softens up and the buttermilk lends a great flavor.
Powdered buttermilk is usually found in the baking isle at your favorite grocery. I find it easier to use and store powdered buttermilk vs. fresh as it is not an ingredient I use frequently. It will keep in the refrigerator a long time.
Fetch Rewards Referral Code:  MXUXX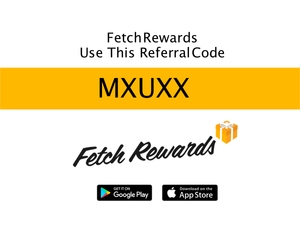 Are you ready to save money on your grocery bill and earn gift cards from your efforts? Use my Fetch Rewards Referral Code MXUXX and get 2,000 points. It's a free app that turns grocery receipts into rewards. Click here to read my Fetch Rewards review on how it works.
Just scan any grocery or gasoline receipt, and earn points towards awesome rewards. You'll earn on all matched brands and products and gain access to exclusive offers that earn you even more points.
No more entering codes, completing tasks or jumping through any hoops! Just scan your grocery receipt, and get rewarded. Click here to download the FetchRewards app.
Use my Fetch Rewards Referral Code:  MXUXX
You can find more money saving referral codes here: Referral Code Master List
Buttermilk Bran Muffins
Buttermilk Bran Muffins
This easy buttermilk bran muffins recipe is made with bran cereal and buttermilk. Buttermilk keeps these muffins moist. Serve them for breakfast or brunch.
Ingredients
1-1/4 cups flour
1 teaspoon baking powder
½ teaspoon baking soda
½ teaspoon salt
½ cup sugar
¼ cup powdered buttermilk
1-1/2 cups All-Bran cereal
1-1/4 cups water
1 egg
⅓ cup vegetable oil
Instructions
Preheat oven to 400 degrees.
Grease muffin tin with either cooking spray oil or butter and flour.
Sift together flour, baking powder, baking soda, salt, sugar and buttermilk powder and set aside.
In a separate mixing bowl, add all-bran cereal and water. Let stand 1-2 minutes until the cereal has softened.
Add egg and vegetable oil and beat well.
Add the dry ingredients to your cereal mixture, stirring just until moistened. Do not over-mix.
Spoon batter into muffin tin about ¾ full. Do not let batter sit.
Bake right away for 20-25 minutes or until the muffins are golden brown.
Notes
Makes 12 muffins.

If you wish you can add ¾ cup of fresh raisins to the batter.
Sweet and Savory Muffin Recipes
Chocolate Cinnamon Applesauce Muffin Recipe
Lemon Poppy Seed Muffins With Yogurt For Brunch
Blueberry Cream Cheese Muffins
Simple Bran Flake Muffins Recipe