This easy seafood crab quiche recipe is rich and creamy with plenty of chunks of mellow flavored crab meat, loads of Swiss cheese and a delicate flaky pastry crust.
This is a wonderful quiche recipe to serve for breakfast, brunch or a weeknight dinner.
This is an open-faced quiche with a bottom pastry crust, but no top crust.
*This post may have affiliate links, which means I may receive a small commission if you choose to purchase through links I provide (at no extra cost to you). Thank you for supporting the work I put into this site!
Brunch Menu Ideas:
Serve this crab quiche with Fresh Fruit Skewers with Vanilla Honey Glaze or Grandmother's Breakfast Fruit Compote. Also try this breakfast recipe for popovers.
Previous Comments
"Wonderful presentation and tasted great. I had to cook it longer in my oven though. I only used 1/4 tsp of cayenne and it was still a little spicy for my taste. I will probably leave it out next time. Overall, a great dish! Thanks!" – Laurie F. via FB
Fetch Rewards Referral Code: MXUXX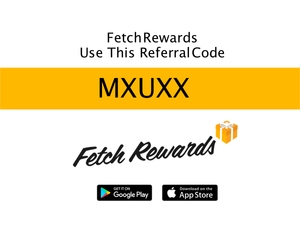 Are you ready to save money on your grocery bill and earn gift cards from your efforts? Use my
Fetch Rewards Referral Code MXUXX
and get 2,000 points. It's a free app that turns grocery receipts into rewards.
Click here to read my Fetch Rewards review on how it works.
Just scan any grocery or gasoline receipt, and earn points towards awesome rewards. You'll earn on all matched brands and products and gain access to exclusive offers that earn you even more points. No more entering codes, completing tasks or jumping through any hoops! Just scan your grocery receipt, and get rewarded.
Click here to download the FetchRewards app.
Use my Fetch Rewards Referral Code: MXUXX
You can find more money saving referral codes here:
Referral Code Master List
"Hi Laurie, I am glad you liked it. Yes, the cayenne can be adjusted to your own tastes."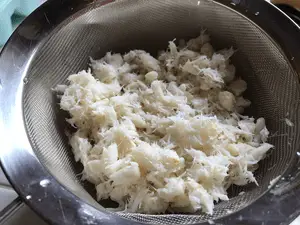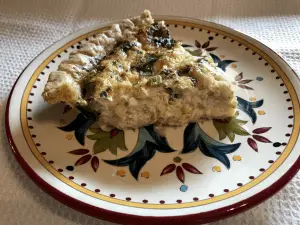 Seafood Crab Quiche Recipe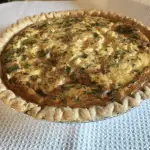 Print Recipe
Easy Seafood Crab Quiche
This easy seafood crab quiche recipe is rich and creamy with plenty of chunks of mellow flavored crab meat, loads of Swiss cheese and a delicate flaky pastry crust.
Ingredients
Crust
One

9" deep dish single frozen pastry crust
Filling
8

ounces

imitation crab meat

flaked, rinsed, and drained

1-1/2

cups

shredded Swiss cheese

1/4

cup

chopped green onion

4

eggs

1-1/4

cups

whole milk or light cream

1/2

teaspoon

salt

1

teaspoon

ground hot red cayenne pepper

or to taste

2

teaspoons

dried parsley

crushed fine
Instructions
Preheat oven to 425 degrees.

If using canned crab meat, rinse with water and drain the crab meat in a fine sieve colander. Use a fork or spoon to push out excess water. Flake the crab meat. This helps to remove any "fishy" flavors. If using fresh crab meat, you can skip this step.

Let the pastry crust slightly thaw for about 15 minutes before using.

Place one of the pastry crusts into a round 8" or 9" glass or aluminum pie dish. form to the bottom.

Beginning with the cheese, layer 1/2 of the Swiss cheese, 1/2 of the crab meat, and 1/2 of the green onions in the bottom of the unbaked pastry crust.

Repeat layering with remaining cheese, crab meat and green onions.

In a separate bowl, whisk the eggs together. Add milk, salt, hot red pepper and parsley and whisk until combined.

Place your pie dish on a stiff baking sheet to catch anything that runs over during baking.

Pour egg mixture into the pastry crust over all. Do not overfill. If there is any extra egg mixture that won't fit in to the crust, just discard it.

Carefully place your quiche with the baking sheet into your pre-heated oven and bake for 15 minutes.

Lower oven temperature to 300 degrees. Bake for 30-35 minutes more or until when you insert a knife, it comes out clean and the quiche is set.

Let sit for 10-15 minutes before cutting.

Cut carefully with a serrated steak knife by first cutting through the cheese crust and then with a second cut on the same line to cut through the pastry crust. Take your time with cutting this to ensure pieces come out well.
More Quiche Recipes
Crab Quiche with Swiss Cheese and Green Onion
Spinach Mushroom and Onion Quiche
Bisquick Quiche Recipe With Mushroom, Broccoli, & Swiss Cheese
Bisquick Quiche with Ham and Parmesan Cheese