Learn how to reheat quiche and also how to freeze quiche successfully using these methods and tips. This is essential if you are making them for a brunch party. (You can find the recipe for the quiche pictured here.)
One of my readers, Pauline, wrote in with the following question:
"I need to make several quiches for a church brunch. I plan to assemble and bake them the day/evening before and reheat them prior to serving at 11:00 a.m. the next morning. What is the best method (temperature – time – covered or uncovered?) for reheating a 'basic' quiche?"
*This post may have affiliate links, which means I may receive a small commission if you choose to purchase through links I provide (at no extra cost to you). Thank you for supporting the work I put into this site!
Here was my response:
How to Reheat A Cooked Quiche In The Oven
After you have baked each of the quiches (no more than a few days ahead), let them cool completely on the counter uncovered. Cover them with plastic wrap and refrigerate.
Fetch Rewards Referral Code: MXUXX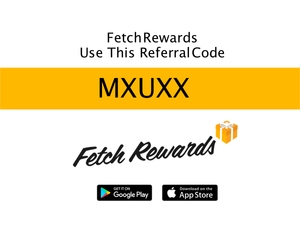 Are you ready to save money on your grocery bill and earn gift cards from your efforts? Use my
Fetch Rewards Referral Code MXUXX
and get 2,000 points. It's a free app that turns grocery receipts into rewards.
Click here to read my Fetch Rewards review on how it works.
Just scan any grocery or gasoline receipt, and earn points towards awesome rewards. You'll earn on all matched brands and products and gain access to exclusive offers that earn you even more points. No more entering codes, completing tasks or jumping through any hoops! Just scan your grocery receipt, and get rewarded.
Click here to download the FetchRewards app.
Use my Fetch Rewards Referral Code: MXUXX
You can find more money saving referral codes here:
Referral Code Master List
When you are ready to re-heat the quiche, preheat your oven to 350 degrees F.
Remove the plastic wrap and place the quiche in the oven in its original pan for about 15 -20 minutes or until the center is warmed through.
If you are going to place more than one in the oven at a time, figure additional re-heating time in before you need to serve them.
A thermometer works well to tell if they are heated through. Try to get the internal temperature to about 165 degrees F.
Serve the quiche immediately. It will not keep very long after it has been re-heated.
Can You Reheat Quiche In The Microwave?
A microwave oven is not recommended for reheating an entire quiche as the crust gets tough and sogs out easily.
How To Freeze Quiche And Store After Baking
To freeze a quiche, let it cool completely on the counter first. Then wrap it with plastic wrap first followed with a layer of aluminum foil and freeze. Make sure to add a label and date.
How To Defrost A Quiche
When ready, make sure to take it out of the freezer the night before you want to serve it, so it has a chance to thaw. Place the quiche in the refrigerator to thaw overnight. Then reheat per the instructions above.
How To Keep Quiche Warm At A Party
So, this is a bit more challenging. A quiche is generally intended to be eaten immediately. One method you could use is some sort of heated plate warmer, similar to what a restaurant or caterer might use. If that is not available, you can keep it warm in the oven until ready to serve.
Can You Make A Quiche Ahead Of Time And Reheat It?
Yes, you can but it will be much better if it is made right before you plan on eating it. Just follow the instructions above if you need to make them ahead of time.
Previous Comments
"I was thinking…since I am reheating half of a pie plate size quiche, thought I'd put our two pieces in a non stick frying pan on med to low heat for about 15 minutes covered and last 5 minutes, take the lid off…I'll give it a try and see how it works! I'd rather not have to heat up the oven for two pieces. I use this method to reheat pizza slices and it's great. Keeps the crust nice and crisp!" –  Jane C. via FB
More Quiche Recipes
Crab Quiche with Swiss Cheese and Green Onion
Spinach Mushroom and Onion Quiche
Bisquick Quiche Recipe With Mushroom, Broccoli, & Swiss Cheese
Bisquick Quiche with Ham and Parmesan Cheese