An easy Bisquick quiche made with ham, Parmesan cheese, eggs, milk, and cream. This is a crustless quiche as it makes its own crust with the Bisquick and egg mixture.
Serve for a quick and easy brunch or breakfast recipe. With only 25 minutes prep time you can have this in the oven quickly and take care of all those other tasks that sneak up on us during the weekend.
Abundant chunks of smoked ham and fresh grated Parmesan cheese give this quiche a unique flavor that will stand out at your breakfast or brunch table.
*This post may have affiliate links, which means I may receive a small commission if you choose to purchase through links I provide (at no extra cost to you). Thank you for supporting the work I put into this site!
I have a hard time qualifying this as vintage as quiche dishes were popular in the 80's. Surely, that wasn't that many years ago, was it? 🙂
I know it would be easy to use Parmesan cheese purchased at the store straight out of the container, but this is going to taste a LOT better if you buy fresh Parmesan and take the time to grate it yourself. For this recipe you can grate the cheese using the normal grater sizing, so you can save your arms a bit. Often with Parmesan cheese you grate it with an extra-fine setting, but it is unnecessary to do that for this quiche because it will melt into the egg mixture.
Fetch Rewards Referral Code: MXUXX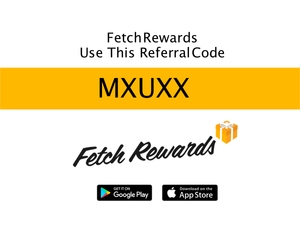 Are you ready to save money on your grocery bill and earn gift cards from your efforts? Use my
Fetch Rewards Referral Code MXUXX
and get 2,000 points. It's a free app that turns grocery receipts into rewards.
Click here to read my Fetch Rewards review on how it works.
Just scan any grocery or gasoline receipt, and earn points towards awesome rewards. You'll earn on all matched brands and products and gain access to exclusive offers that earn you even more points. No more entering codes, completing tasks or jumping through any hoops! Just scan your grocery receipt, and get rewarded.
Click here to download the FetchRewards app.
Use my Fetch Rewards Referral Code: MXUXX
You can find more money saving referral codes here:
Referral Code Master List
As far as the ham goes, that is up to your personal preference as to which flavor or type of ham you purchase. This is a good recipe to make if you have leftover ham from a prior meal already in the refrigerator. I have also used turkey-ham in this dish and it turned out fine.
I love the crust that forms on this as you save out some of the grated Parmesan cheese and sprinkle it on top. Very tasty.
Past Comments
"Thanks for an easy Quiche recipe! I adapted it to salmon & asparagus! It tasted Great!" – Marylou F. via FB
Bisquick Quiche With Ham And Parmesan Cheese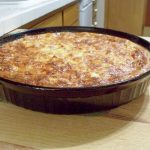 Print Recipe
Bisquick Quiche with Ham and Parmesan Cheese
An easy Bisquick quiche recipe made with ham, Parmesan cheese, eggs, milk, and cream.
Ingredients
4

eggs

1

cup

milk

1

cup

heavy cream

1/2

cup

Bisquick or other baking mix

1/2

teaspoon

salt

1/4

teaspoon

cayenne pepper

1/2

cup

yellow onion

finely chopped

5

ounces

fresh Parmesan cheese

shredded

2

cups

ham

diced
Instructions
Preheat your oven to 350 degrees F.

In a medium mixing bowl, whisk together the eggs, milk, heavy cream, baking mix, salt, and cayenne pepper. Set aside.

Finely chop the onion and set aside.

Shred the fresh Parmesan cheese, reserving 1/4 cup of the cheese to sprinkle on top before baking.

Dice the ham into 1/4" cubes to make 2 cups.

Grease a 12" quiche pan and layer first half of the cheese, then half of the onion and half of the ham. Repeat the next layer with the remaining ingredients.

Pour the egg mixture over all, to within about 1/8" of the top.

Sprinkle the top with the remaining Parmesan cheese.

Bake in a preheated 350 degree oven for 60 minutes or until center of quiche is set. Test by inserting a knife into the center. If it comes out clean, it is ready to serve.

You might want to let the quiche stand for 5 minutes to allow everything to set up. It will make it easier to cut.
More Quiche Recipes
Crab Quiche with Swiss Cheese and Green Onion
Spinach Mushroom and Onion Quiche
Bisquick Quiche Recipe With Mushroom, Broccoli, & Swiss Cheese