Try a quick and easy Bisquick quiche recipe made with fresh mushroom, broccoli, Swiss cheese, and onion. Serve this quiche for breakfast or brunch.
This quiche recipe has no real crust because the Bisquick and egg mixture makes the crust. This makes it a nice low carbohydrate alternative to the pastry crust of a traditional quiche.
You can make this recipe in no time, go take a shower and it will be ready when you are! Serve this quiche recipe for breakfast, brunch or a quick dinner.
*This post may have affiliate links, which means I may receive a small commission if you choose to purchase through links I provide (at no extra cost to you). Thank you for supporting the work I put into this site!
How To Make Quiche With Bisquick
Using a product like Bisquick allows you to get your meal on the table faster. The ingredients include flour, leavening, cornstarch, salt, and sugar, among others. Having these ingredients pre-mixed can be handy on a busy day. When you mix the Bisquick and eggs together it makes its own crust.
Breakfast and Brunch Serving Ideas
Serve with bacon, pork sausage, toast, jam, and jelly. Also, try this recipe for popovers. A chilled fruit compote or melon and grape salad makes a nice side dish as well.
Previous Comments
Fetch Rewards Referral Code: MXUXX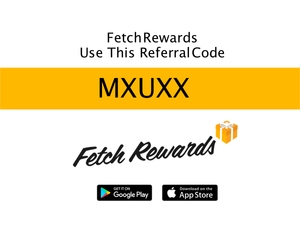 Are you ready to save money on your grocery bill and earn gift cards from your efforts? Use my
Fetch Rewards Referral Code MXUXX
and get 2,000 points. It's a free app that turns grocery receipts into rewards.
Click here to read my Fetch Rewards review on how it works.
Just scan any grocery or gasoline receipt, and earn points towards awesome rewards. You'll earn on all matched brands and products and gain access to exclusive offers that earn you even more points. No more entering codes, completing tasks or jumping through any hoops! Just scan your grocery receipt, and get rewarded.
Click here to download the FetchRewards app.
Use my Fetch Rewards Referral Code: MXUXX
You can find more money saving referral codes here:
Referral Code Master List
"Looks like easy, delish recipe!" – Lisa Jones via FB
"I have the bisquick Quiche in the oven now. Looks soooo good and so easy to make. Thank you so much for lunch!" – Bonnie Rogers via FB
"This is the first of a big change being made in the mom in laws to be new look on life. So here we go to get the stuff n get started with u thanks." – Andrew C. via FB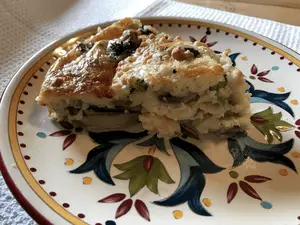 Bisquick Quiche Recipe With Mushroom, Broccoli, and Swiss Cheese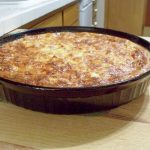 Print Recipe
Bisquick Quiche Recipe
Try a quick and easy Bisquick quiche recipe made with fresh mushroom, broccoli, Swiss cheese, and onion. Serve this quiche for breakfast or brunch.
Ingredients
1

cup

sliced fresh mushrooms

1

cup

fresh broccoli

broken into small pieces

1

c.

shredded Swiss cheese

1/4

c.

chopped green onion

2

c.

milk

1

c.

Bisquick

4

eggs

1

tsp.

salt

1/4

tsp.

pepper

1/4

cup

shredded Swiss cheese

for top of quiche
Instructions
Heat oven to 400 degrees.

Grease a 10" pie plate or 12" quiche pan with non-stick cooking spray.

Evenly layer sliced fresh mushrooms, broccoli pieces, Swiss cheese, and green onion in the quiche pan.

In a medium mixing bowl using an electric mixer or whisk, beat the milk, Bisquick, eggs, salt, and pepper until smooth and free of any lumps.

Pour into quiche pan.

Bake 30 minutes. Remove from oven and sprinkle the remaining 1/4 cup of shredded Swiss cheese on top.

Bake 10 minutes longer, or until a knife inserted halfway between edge and center comes out clean.

Let stand 5-10 minutes before serving.
More Quiche Recipes
Crab Quiche with Swiss Cheese and Green Onion
Spinach Mushroom and Onion Quiche
Bisquick Quiche with Ham and Parmesan Cheese
Crustless Crab Quiche With Swiss And Green Onion
Save
Save
Save