A delicious ham glaze made with pineapple juice, raisins, and cherries and flavored with the heady spices of cloves, allspice, ginger, and nutmeg. Serve over baked ham for a Christmas or Easter brunch.
This glaze for ham is quick and easy because you can make it in the microwave in about 5-10 minutes. Spoon this sweet and aromatic glaze liberally over your ham while it is baking. Be sure to save some extra back for serving warm at the dinner table. I think this could be good on pork or turkey too.
When baking a ham, place crosswise cuts into the top about an inch apart. Place whole cloves in the intersections of these cuts and then apply the glaze about half way through the recommended baking time and occasionally until finished baking.
*This post may have affiliate links, which means I may receive a small commission if you choose to purchase through links I provide (at no extra cost to you). Thank you for supporting the work I put into this site!
Glazed ham can be served as part of a holiday brunch menu or a special evening dinner along with a salad, steamed carrots, or snap peas and a rye dinner roll.
Ham Glaze For Baked Ham
Ham Glaze for Baked Ham
A delicious ham glaze made with pineapple juice, raisins, cherries and flavored with cloves, allspice, ginger, and nutmeg. Serve over baked ham for brunch.
Ingredients
1-1/2 cups fruit juice (Pineapple usually works best)
½ cup brown sugar
2 Tablespoons corn starch
1 Tablespoon molasses
¼ teaspoon of ground cloves
¼ teaspoon of ground allspice
¼ teaspoon of ground ginger
¼ teaspoon of ground nutmeg
2 teaspoons cinnamon
1 cup fresh raisins
½ cup dried cherries
Instructions
In a 1-quart glass pitcher, combine all ingredients and microwave on high, one minute at a time, stirring with a whisk in between each minute of microwave cooking time, until the ham glaze is thickened.
To prepare your ham, take a sharp knife and lightly criss-cross cut the ham and place whole cloves in the intersections of the cuts. Begin baking the ham according to weight.
Baste ham with the glaze mixture about halfway through the recommended cooking time of your ham.
Occasionally spoon over ham during the remaining baking time of ham.
Save some of the glaze back for spooning on at the table.
An alternative method of preparation is to slice the ham first, place in a baking dish and pour ¾ of the glaze over the sliced ham and then bake according to the weight of the ham. Serve the remaining glaze warm at your breakfast or brunch table.
More Recipe Ideas Using Ham
Creamy Au Gratin Potatoes With Ham And Peas
Fetch Rewards Referral Code:  MXUXX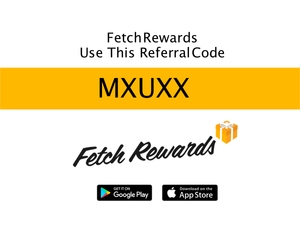 Are you ready to save money on your grocery bill and earn gift cards from your efforts? Use my Fetch Rewards Referral Code MXUXX and get 2,000 points. It's a free app that turns grocery receipts into rewards. Click here to read my Fetch Rewards review on how it works.
Just scan any grocery or gasoline receipt, and earn points towards awesome rewards. You'll earn on all matched brands and products and gain access to exclusive offers that earn you even more points.
No more entering codes, completing tasks or jumping through any hoops! Just scan your grocery receipt, and get rewarded. Click here to download the FetchRewards app.
Use my Fetch Rewards Referral Code:  MXUXX
You can find more money saving referral codes here: Referral Code Master List
Ham and Cheese Breakfast Casserole
Fried Potatoes Recipe with Ham and Green Onions
Easy Breakfast Casserole With Ham And Cheese
Bisquick Quiche with Ham and Parmesan Cheese
Family Friendly Dinner Ideas
How To Make The Best Grilled Chicken
Homemade Chili Recipe With Kidney Beans
Grilled Beef And Veggie Kabobs
Corn Cheese Spaghetti Casserole
Easy Mini Slider Cheeseburgers
Cheddar Cheese Meatloaf Recipe
Six Layer Grilled Chicken Burritos
Ground Beef Shepherds Pie Recipe
Great Date Night Dinner Ideas
Make At Home Southern Fried Chicken