A ground beef shepherds pie recipe made with ground beef and seasoned with mashed potatoes and mixed vegetables. Serve this cottage pie for a hearty breakfast or brunch. You could also serve this for a late dinner after work. It is a quick and easy dish that works well as a way to use up leftovers.
Shepherds pie is an easy recipe to stretch if you have unexpected guests arriving. Just add a can of mixed vegetables to the meat portion of the recipe and this will easily serve 6 people.
Also take a look at these other Shepherds Pie recipes : Shepherds Pie Recipe and Hearty Shepherds Pie Recipe.
*This post may have affiliate links, which means I may receive a small commission if you choose to purchase through links I provide (at no extra cost to you). Thank you for supporting the work I put into this site!
Ground Beef Shepherds Pie Recipe
Ground Beef Shepherds Pie Recipe
A ground beef shepherds pie recipe made with leftover cooked ground beef and seasoned with mashed potatoes and mixed vegetables.
Ingredients
Seasoned Meat:
2 cups cooked ground beef (you can also use leftover steak or roast)
¼ cup finely chopped green onion
1 cup brown beef gravy
salt and pepper
¼ teaspoon paprika
⅛ teaspoon hot red pepper


Seasoned Mashed Potatoes:
2 cups prepared mashed potato (can use instant mashed potatoes)
Seasoned with:
1 Tablespoon parsley
1 teaspoon thyme
1 teaspoon oregano
Other Ingredients:
1-15 ounce can mixed vegetables, drained (optional)
¼ cup cold butter, cut into cubes
Instructions
Preheat oven to 400 degrees.
Grease a 6-quart round casserole glass baking dish or a 9" x 9" square pan with butter or non-stick cooking spray
In a medium mixing bowl, combine the cooked ground beef, gravy and onion. Season with salt, pepper, paprika, and hot red pepper.
In a separate mixing bowl combine the mashed potatoes, parsley, thyme and oregano. Mix well.
In the bottom of your greased casserole or baking dish, layer half of the mashed potatoes and mixed vegetables.
Add the meat mixture on top.
Follow with the remaining half of the mashed potatoes.
Dot the mashed potatoes with small cubes of butter.
Bake for 30 minutes or until the potatoes are browned and the Shepherds pie is heated all the way through.
Notes
Makes 4-6 servings.
Family Friendly Dinner Ideas
How To Make The Best Grilled Chicken
Fetch Rewards Referral Code:  MXUXX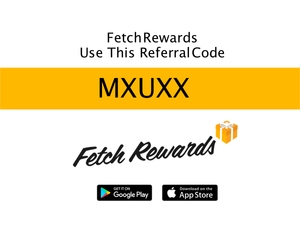 Are you ready to save money on your grocery bill and earn gift cards from your efforts? Use my Fetch Rewards Referral Code MXUXX and get 2,000 points. It's a free app that turns grocery receipts into rewards. Click here to read my Fetch Rewards review on how it works.
Just scan any grocery or gasoline receipt, and earn points towards awesome rewards. You'll earn on all matched brands and products and gain access to exclusive offers that earn you even more points.
No more entering codes, completing tasks or jumping through any hoops! Just scan your grocery receipt, and get rewarded. Click here to download the FetchRewards app.
Use my Fetch Rewards Referral Code:  MXUXX
You can find more money saving referral codes here: Referral Code Master List
Homemade Chili Recipe With Kidney Beans
Grilled Beef And Veggie Kabobs
Corn Cheese Spaghetti Casserole
Brown Sugar Ham Glaze With Spices
Easy Mini Slider Cheeseburgers
Cheddar Cheese Meatloaf Recipe
Six Layer Grilled Chicken Burritos
Great Date Night Dinner Ideas
Make At Home Southern Fried Chicken
More Main Dish Potato Recipes
Fluffy Mashed Potatoes
Cheesy Mashed Potato Balls
Creamy Au Gratin Potatoes Recipe
Southern Style Cheesy Potatoes
Hearty Shepherds Pie Recipe
Creamy Au Gratin Potatoes With Ham And Peas
Homemade Scalloped Potatoes
Browned Butter Potatoes
Triple Cheese Potato Casserole
Fried Potatoes Recipe with Ham and Green Onions
Cheesy Shredded Potato Casserole with Ham and Peas
Homemade Potato Salad Recipe
Hash Brown Breakfast Casserole