Try these baked meatballs and dumplings covered in gravy and topped with poppy seed dumplings. Serve this vintage comfort food for a hearty weekend dinner on a cold winter day. What is wrong with a bunch of gravy, meat, and bread all rolled into one casserole? Nothing says hearty and stick to your ribs like that combination!
This recipe comes from my mom. She made this in Home Ec class back in 1966 and still makes it today. She forwarded me the recipe and we made it for the first time last weekend.
My husband liked this quite well, but I would add less poultry seasoning next time I make it. I thought the sage in the poultry seasoning was quite strong so I guess I will experiment further.
*This post may have affiliate links, which means I may receive a small commission if you choose to purchase through links I provide (at no extra cost to you). Thank you for supporting the work I put into this site!
Also, I wish this casserole had a bit more color going for it. I have considered adding some sliced green onions on top, just to give it a bit more visual appeal the next time around.
Oh yeah, about the poppy seed in the recipe. If you are applying for a job soon or have to do any work related health testing you might want to wait to make this. But, I would recommend the poppy seed in the dumplings, as it gives it a nice little crunch.
Fetch Rewards Referral Code:  MXUXX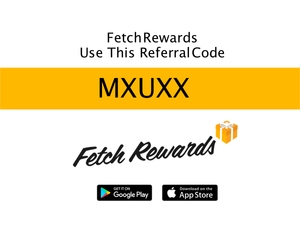 Are you ready to save money on your grocery bill and earn gift cards from your efforts? Use my Fetch Rewards Referral Code MXUXX and get 2,000 points. It's a free app that turns grocery receipts into rewards. Click here to read my Fetch Rewards review on how it works.
Just scan any grocery or gasoline receipt, and earn points towards awesome rewards. You'll earn on all matched brands and products and gain access to exclusive offers that earn you even more points.
No more entering codes, completing tasks or jumping through any hoops! Just scan your grocery receipt, and get rewarded. Click here to download the FetchRewards app.
Use my Fetch Rewards Referral Code:  MXUXX
You can find more money saving referral codes here: Referral Code Master List
Overall, it is a nice hearty dish and if you like the seasonings used in Thanksgiving dressing or stuffing, this should be a hit.
Baked Meatballs And Dumplings
Baked Meatballs and Dumplings
Try these baked meatballs covered in gravy and topped with poppy seed dumplings. Serve this vintage comfort food for a hearty weekend dinner on a cold winter day.
Ingredients
For Meatballs:
1 pound ground beef
1 tsp. salt
¼ tsp. pepper
½ tsp. poultry seasoning
4 Tablespoons fine breadcrumbs
4 Tablespoons milk
1 Tablespoon parsley flakes
1 egg
Gravy for meatballs:
2 Tablespoons butter
2 Tablespoons flour
1 cup water
1 can Cream of Celery soup
½ cup sour cream
Dumplings:
1-1/2 cups flour
2 tsp. baking powder
Pinch of salt
½ tsp. poultry seasoning
½ tsp. celery seed
½ tsp. onion salt or flakes
1 tsp. poppy seed
½ cup oil
½ cup milk
Instructions
Preheat oven to 425 degrees.
For Meatballs: Mix lightly and shape into 1 to 1-1/2 inch balls. Brown slowly in hot skillet. Turn frequently to keep round. Put in 1-1/2 quart oven safe baking dish.
For Gravy: Melt fat in pan. Stir in flour and ad water and cook until smooth, stirring with a whisk. Add other ingredients and mix well. Spoon over meatballs and then add the spoonfuls of dumplings.
For Dumplings: Mix the dry ingredients. Add oil to milk and pour into dry ingredients. Stir with a fork until moistened. Put meat into a 1-1/2 quart baking dish and top with gravy. Drop spoonfuls of the dumplings in using a large spoon.
Bake the entire dish uncovered at 425 for 20-25 minutes.
Family Friendly Dinner Ideas
How To Make The Best Grilled Chicken
Homemade Chili Recipe With Kidney Beans
Grilled Beef And Veggie Kabobs
Corn Cheese Spaghetti Casserole
Brown Sugar Ham Glaze With Spices
Easy Mini Slider Cheeseburgers
Cheddar Cheese Meatloaf Recipe
Six Layer Grilled Chicken Burritos
Ground Beef Shepherds Pie Recipe
Great Date Night Dinner Ideas