Old-Fashioned pumpkin nut bread is made with canned pumpkin, cinnamon, sugar, milk, egg, butter, and chopped nuts. Serve this easy quick bread for a fall breakfast or brunch.
Warm your kitchen with the aromas of cinnamon, nutmeg, and pumpkin. It is a moist dessert bread that can be a wonderful treat for your children, friends, and family.
Pumpkin bread is just one of those things that makes me think of a cool fall day after you have been outside raking leaves or cleaning up the garden for winter. Walking into a warm house after you have been outside in the chilly fall air and being greeted by the aroma of this baking in the oven is heavenly.
*This post may have affiliate links, which means I may receive a small commission if you choose to purchase through links I provide (at no extra cost to you). Thank you for supporting the work I put into this site!
I tend to think of this type of quick bread more as a dessert than anything, but you can really eat it with any meal or just as a snack. Even after it cools, the flavor still tastes great. Serve it plain, with butter, or with this yummy cream cheese spread for a wonderful snack, dessert bread, or a quick breakfast or as part of a brunch menu.
You can even use this a a housewarming or Christmas gift. Just wrap it up in some colored cellophane and tie it with some curling ribbon. These types of breads also sell well at fall bake sales.
Fetch Rewards Referral Code:  MXUXX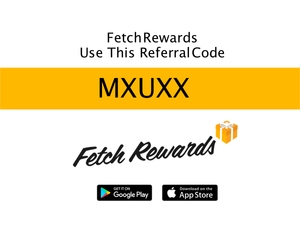 Are you ready to save money on your grocery bill and earn gift cards from your efforts? Use my Fetch Rewards Referral Code MXUXX and get 2,000 points. It's a free app that turns grocery receipts into rewards. Click here to read my Fetch Rewards review on how it works.
Just scan any grocery or gasoline receipt, and earn points towards awesome rewards. You'll earn on all matched brands and products and gain access to exclusive offers that earn you even more points.
No more entering codes, completing tasks or jumping through any hoops! Just scan your grocery receipt, and get rewarded. Click here to download the FetchRewards app.
Use my Fetch Rewards Referral Code:  MXUXX
You can find more money saving referral codes here: Referral Code Master List
Pumpkin Nut Bread
Pumpkin Nut Bread
Old-Fashioned pumpkin nut bread is made with canned pumpkin, cinnamon, sugar, milk, egg, butter, and chopped nuts.
Ingredients
2 cups sifted flour
2 teaspoons baking powder
½ teaspoon soda
1 teaspoon salt
1 teaspoon ground cinnamon
½ teaspoon ground nutmeg
1 cup solid pack canned pumpkin
1 cup sugar
½ cup milk
2 eggs
¼ cup butter
1 cup chopped nuts
Instructions
Preheat oven to 350 degrees
Grease a 9" x 5" x 3" loaf pan.
In a medium bowl, sift together flour, baking powder, baking soda, salt, cinnamon and nutmeg.
Combine in a separate medium bowl the pumpkin, sugar, milk and eggs.
Add dry ingredients and butter; mix only until flour is moistened.
Stir in nuts.
Bake in a greased 9x5 loaf pan 65 minutes at 350 degrees, until toothpick comes out clean. Cool 10 minutes.
Remove from pan to a cooling rack and cool completely.
More Quick Bread Recipes
Grandma's Favorite Banana Bread
Strawberry Bread Recipe With Cinnamon And Vanilla Glaze
Old-Fashioned Butterscotch Bread