A four bean salad recipe made with green, yellow, kidney and butter beans. It is covered in a vinegar and sugar brine. Serve for lunch or as a picnic food.
There are so many types of bean salad recipes out there and I have tried a few along the years. Remember having bean salad when you went out to dinner at a supper club or a dinner buffet? It was always on the salad bar, next to the cottage cheese and lettuce. Some of you loved it… some not so much.
I also remember having this at many meals during the summer. It was made with fresh cooked green and yellow beans from the garden. I do enjoy the briny sweet vinegar dressing and love beans so for me, this is a recipe I enjoy making. So, if you are nostalgic for a bit of the past, try this colorful cold salad for a trip down memory lane.
*This post may have affiliate links, which means I may receive a small commission if you choose to purchase through links I provide (at no extra cost to you). Thank you for supporting the work I put into this site!
I love the combination of the four beans for their different flavors and textures. This salad has a lot of color and adds a nice touch to a meal. The savory flavors also match well with just about any meat.
If you are using fresh green and yellow beans from the garden, they need to be fully cooked before using them in the recipe.
Fetch Rewards Referral Code: MXUXX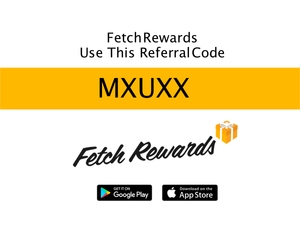 Are you ready to save money on your grocery bill and earn gift cards from your efforts? Use my
Fetch Rewards Referral Code MXUXX
and get 2,000 points. It's a free app that turns grocery receipts into rewards.
Click here to read my Fetch Rewards review on how it works.
Just scan any grocery or gasoline receipt, and earn points towards awesome rewards. You'll earn on all matched brands and products and gain access to exclusive offers that earn you even more points. No more entering codes, completing tasks or jumping through any hoops! Just scan your grocery receipt, and get rewarded.
Click here to download the FetchRewards app.
Use my Fetch Rewards Referral Code: MXUXX
You can find more money saving referral codes here:
Referral Code Master List
This is a good all-American dish to bring to a potluck brunch or family gathering. It also makes a good picnic food as it will keep well for a long time. You can also freeze some for later.
Make this one to two days in advance to allow the flavors time to fully develop.
Old-Fashioned Four Bean Salad Recipe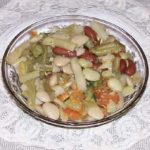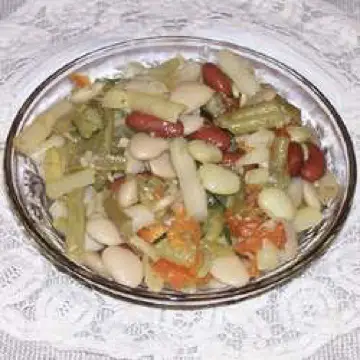 Print Recipe
Four Bean Salad Recipe
Make this recipe a day or two ahead.
Ingredients
2

cups

canned green beans

2

cups

canned yellow beans

2

cups

canned kidney beans

2

cups

canned butter beans

1/2

cup

chopped celery

1/4

cup

chopped onions

1/4

cup

chopped red or green bell peppers

1/3

cup

white sugar

1/2

cup

vinegar

1/3

cup

vegetable oil

1

teaspoon

celery seed
Instructions
Drain all of the cans of beans and add them to a large mixing bowl.

Chop the celery, onion, and pepper. Stir into the beans.

In a medium saucepan, add the sugar, vinegar, vegetable oil and celery seed. Bring this to a boil.

Pour the liquid over the vegetables.

Cover and let stand 24 to 48 hours. Chill leftovers.
More Summer Salad Recipes
Spaghetti Pasta Salad
Creamy Cucumber Salad
Classic Pesto Pasta Salad
Fresh Summer Corn Salad
Creamy Cucumber Salad
Homemade Potato Salad Recipe
Chicken Salad Recipe
Fresh Broccoli Salad Recipe
Copper Penny Carrot Salad
Taco Salad for a Crowd
Marinated Tomato Recipe
Crunchy Summer Corn Salad with Chili Cheese Corn Chips
Homemade Freezer Cole Slaw Recipe