A homemade ice cream sundae is a special treat that brings back happy memories of childhood. Find creative ice cream sundae ideas for building your own sundae masterpiece.
Is there anything quite as tempting as a big dish of your favorite flavor ice cream, or if you are lucky enough, multiple flavors of ice cream topped with chocolate, caramel, or a fruit sauce?
Perhaps you go all out and add whipped cream, nuts, and a cherry. Below are a few creative ideas to get you started builiding your own custom sundae creation.
*This post may have affiliate links, which means I may receive a small commission if you choose to purchase through links I provide (at no extra cost to you). Thank you for supporting the work I put into this site!
Homemade Ice Cream Sundae Ideas
If you are in need of some ideas to make a sundae, here are a few to get you started. Some are quite traditional, while a few are a little more eclectic.
Unique Ice Cream Sundae Recipes – Some fun concoctions of my own making! Find recipes for a Dusty Road Sundae, an Independence Day Sundae, Apple Cinnamon Delight Sundae, Chocolate Peppermint Sundae and more.
Fetch Rewards Referral Code: MXUXX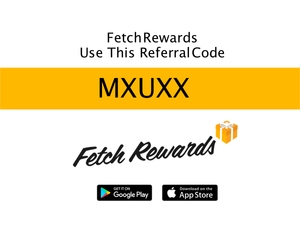 Are you ready to save money on your grocery bill and earn gift cards from your efforts? Use my
Fetch Rewards Referral Code MXUXX
and get 2,000 points. It's a free app that turns grocery receipts into rewards.
Click here to read my Fetch Rewards review on how it works.
Just scan any grocery or gasoline receipt, and earn points towards awesome rewards. You'll earn on all matched brands and products and gain access to exclusive offers that earn you even more points. No more entering codes, completing tasks or jumping through any hoops! Just scan your grocery receipt, and get rewarded.
Click here to download the FetchRewards app.
Use my Fetch Rewards Referral Code: MXUXX
You can find more money saving referral codes here:
Referral Code Master List
Make Your Next Party an Ice Cream Sundae Party – Are you looking for a unique family friendly party idea? How about throwing an ice cream sundae party? Find ideas and tips for toppings and sprinkles. It doesn't have to be only for the kids.
Now, for the fun stuff! Mix and match to your heart's content. Start with your favorites and then get creative and try something new.
Colored Sprinkles
Colored Sugars
Chocolate chips
Chocolate Vermicelli Sprinkles
Chopped Walnuts
Pecans
Peanuts
Yogurt Chips
Shredded Coconut
Nonpareil seeds
Peanut Butter Chips
Mini M and M's
English Toffee chips
Butterscotch Chips
Crumbled Brownie bits
and of course…Homemade Ice Cream. No ice cream sundae is complete without the real thing…homemade ice cream. Indulge your taste buds in the rich, creamy pleasure of ice cream you made yourself.
Homemade Ice Cream Recipes
Homemade Maple Ice Cream Recipe
Homemade Vanilla Toffee Ice Cream
Homemade Peanut Butter Ice Cream Recipe
Homemade Chocolate Pudding Ice Cream Recipe
Homemade Blueberry Ice Cream Recipe
Homemade Triple Chocolate Ice Cream
Homemade Malted Vanilla Ice Cream Recipe with Chocolate Cookie Chunks