A delicious frozen brandy slush recipe made with orange juice, lemonade, and green tea. Just add your favorite liquor like brandy, vodka, or whiskey.
Serve this mixed drink recipe as part of your Christmas brunch menu, a bridal shower brunch or for any special occasion.
I think brandy slush has been around for a lot of years. I remember my Mom serving it at parties back the early 1970's – well before I was old enough to drink legally. If you live somewhere other than the Midwest, you might have made slush using vodka or whiskey, rather than brandy. Brandy seems to be more of a Midwest (particularly Wisconsin) kind of drink.
*This post may have affiliate links, which means I may receive a small commission if you choose to purchase through links I provide (at no extra cost to you). Thank you for supporting the work I put into this site!
If you choose to use something besides brandy; the base is tasty and mixes well using vodka or whiskey too. The base of this slush contains green tea, along with orange and lemonade concentrates.
Mixing this slush with 7-Up, sour mix, or other clear carbonated soda allows you to adjust how strong or weak you want to make your drink. This keeps everyone happy when they can add in just the right amount of mixer to suit their own tastes.
Fetch Rewards Referral Code: MXUXX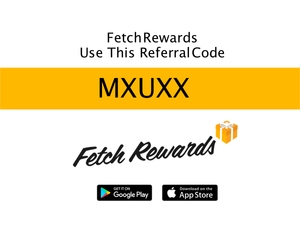 Are you ready to save money on your grocery bill and earn gift cards from your efforts? Use my
Fetch Rewards Referral Code MXUXX
and get 2,000 points. It's a free app that turns grocery receipts into rewards.
Click here to read my Fetch Rewards review on how it works.
Just scan any grocery or gasoline receipt, and earn points towards awesome rewards. You'll earn on all matched brands and products and gain access to exclusive offers that earn you even more points. No more entering codes, completing tasks or jumping through any hoops! Just scan your grocery receipt, and get rewarded.
Click here to download the FetchRewards app.
Use my Fetch Rewards Referral Code: MXUXX
You can find more money saving referral codes here:
Referral Code Master List
Warning:  This recipe makes a large batch so if you are unable to finish all of it, it will take up some space in your freezer. However, the slush does keep well in the freezer for at least 3 months, so you can enjoy it whenever the mood strikes. Just take a fork or spoon and stir it occasionally. This recipe easily serves 12 or more, which is enough for a party!
Make sure you start this recipe at least 24 hours ahead of when you want to serve it. Starting this two to three days ahead is better. It give the brandy slush enough time for the ice crystals to form. An empty ice cream pail works well for this slush.
Note:  If you like a sweeter drink; use 7-Up for the mix. If you prefer more balance, use Sour Mix instead.
Vintage Brandy Slush Recipe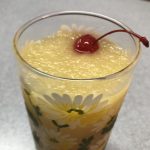 Print Recipe
Brandy Slush Recipe
Begin this recipe 24 hours ahead of when you want to serve it.
Ingredients
1-12

ounce can

orange juice concentrate

slightly thawed

1-12

ounce can

lemonade concentrate

slightly thawed

4

bags

green tea steeped in 2 cups of boiling water and let cool

2

cups

sugar dissolved in 7 cups of very hot water

2

cups

of liquor

(your favorite brandy)

1

additional cup of liquor

your favorite brandy (added later)

7-

Up or Sour Mix
Instructions
Take 4 bags of green tea and steep in 2 cups of boiling water until desired strength and taste is reached. Let cool.

Dissolve 2 cups of sugar in 7 cups of very hot tap water.

Combine the tea liquid, sugar liquid, orange juice, lemonade, and 2 cups of liquor in a large plastic container with a rubber lid or an empty ice cream pail and mix well.

Place the container in a freezer and stir every 2-3 hours.

When the mixture starts getting slushy, pour in 1 more cup of your favorite liquor and stir together with a fork.

Freeze for about 24 hours.

Break apart with a fork every so often to keep large ice chunks from forming.
Notes
To Serve: Use an ice cream scoop to fill a glass 3/4 full of slush and fill with 7-Up or sour mix to taste.
This serves 12 or more. Enough for a party!
An Easy Sangria Recipe For Brunch Or A Party