Food blogging resources for building a successful food blog. Below are a list of tools, some free and some paid that I find useful for building a successful food blog. Check them out!
Disclaimer: Please note that some of the links below are affiliate links and I will earn a commission if you purchase through those links. I recommend them because they are companies that I have found helpful and trustworthy.
How To Monetize Your Food Blog
Yes! You can make income from your blog.
*This post may have affiliate links, which means I may receive a small commission if you choose to purchase through links I provide (at no extra cost to you). Thank you for supporting the work I put into this site!
If you are ready to begin monetizing or want to increase your income, How to Monetize Your Food Blog contains tips on setting up ad networks, making the most out of affiliate programs, and landing those elusive sponsored post gigs.
Chapters include:
Ads
Affiliate Programs
Sponsored Posts & Work With Brands
Selling Products
Using Your Blog as a Portfolio: Freelance Work
Mo' Money, Mo' Problems: Tracking Income & Paying Taxes
Fetch Rewards Referral Code: MXUXX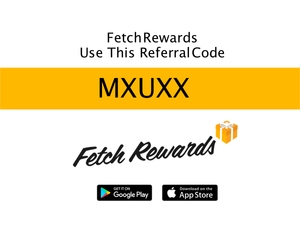 Are you ready to save money on your grocery bill and earn gift cards from your efforts? Use my
Fetch Rewards Referral Code MXUXX
and get 2,000 points. It's a free app that turns grocery receipts into rewards.
Click here to read my Fetch Rewards review on how it works.
Just scan any grocery or gasoline receipt, and earn points towards awesome rewards. You'll earn on all matched brands and products and gain access to exclusive offers that earn you even more points. No more entering codes, completing tasks or jumping through any hoops! Just scan your grocery receipt, and get rewarded.
Click here to download the FetchRewards app.
Use my Fetch Rewards Referral Code: MXUXX
You can find more money saving referral codes here:
Referral Code Master List
Be Proud Of Your Food Photos
Photography is an incredible tool that can have a profound impact on the life of your blog or website. This e-book is one of the best tutorials on how to improve your food photos. I have learned so much from this e-book about lighting tips and tricks – especially for Northern winters when good lighting is at a premium.
Inside you will find technical tips for operating your camera or phone, lighting tips, composition tips, props and set up tips, editing tips, and workflow tips.
The great thing is that this is written by a VERY well-known food blogger, Lindsay from PinchOfYum.com. She knows what she is doing!
So, click here to find out more about Tasty Food Photography. If you know your food photos need improvement, this is a good investment.
Tasty Recipes Plugin
 A powerful WordPress Recipe Plugin for Food Blogs.
Moving from one recipe plugin to another can be a big pain. With Tasty Recipes, they make it easy.
Convert your recipes from EasyRecipe, Ziplist, Meal Planner Pro, WP Ultimate Recipe, WP Recipe Maker, Yumprint Recipe Card, Cookbook, or Yummly Rich Recipes into beautiful, functional Tasty Recipes.
Convert one recipe at a time or all at once. Converting all your recipes at the same time takes a giant leap of faith – and can often result in some surprises. So, we made it easy to convert recipes one-at-a-time so that you can see exactly what you'll be getting when you decide to take the jump.
The recipes are beautiful!!! Click here to find out more about the TastyRecipe WordPress Recipe Plugin for Food Blogs.
How To Make Viral Food Videos
Want to make viral food videos? Recipe videos can be a powerful tool for drawing engagement to your social media. Find out the tools you need to make them in this free ebook! You'll learn:
What to look for when buying memory cards
What kind of tripod you'll need
How to choose a camera
What editing software you should use
And more!
Click here for your free ebook:  7 Essential Tools You Need to Shoot Your Own Recipe Videos
Optimize Your Images for SEO and Pinterest
You know you can do more with your images on Pinterest, but did you know you can also optimize them for SEO at the same time?
With the Tasty Pins WordPress plugin you can…
Set descriptions for your images that will perform well in Pinterest search. Include hash tags, keywords, and whatever else your heart desires.
Your image's alt text should be used to describe what the image is, not to add a description for Pinterest. Tasty Pins allows you to do both!
Add a hidden Pinterest-specific image on your website front-end with the click of a button.
Not every image is perfect for Pinterest. Give your readers fewer, better options for saving to Pinterest by disabling Pinning on certain images.
Hover buttons are a great way to remind your readers to save your images to Pinterest. Tasty Pins automatically adds the default Pinterest hover button to your images so your readers can come back to your content when they are ready.
And so much more!!
Click here to find out more about the Tasty Pins WordPress plugin and see what it can do for your blog.
Autolink Keywords to Maximize Affiliate Revenue
Do you own a food blog and want an easy way to keep track of all your affiliate links? Do you want to increase revenue for all the time it takes to produce recipe posts?
With the Tasty Links WordPress plugin you can…
Automatically link keywords in all of your posts to whichever URLs you choose.
Use affiliate URLs in your Tasty Links to populate affiliate links across your site to increase affiliate revenue.
Don't want Tasty Links to show up in certain parts of your post content? No problem! Tasty Links gives you granular control over where links appear.
Got a great page on your blog you talk about often? Create an autolink in Tasty Links to save time when typing up your content.
And so much more!!
Click here to find out more about the Tasty Links WordPress plugin and see what it can do for your blog income.