Does the Ezoic Ad Platform work for food blogs? Read my review and find out if it can help grow your food website revenue.
Are you sick and tired of Google Adsense and other publisher programs earning you pennies per day on your food blog? I was. That is why I switched over to Ezoic and have seen my earnings increase from pennies to dollars each day. In all fairness, I am an affiliate of Ezoic, because I am a current Ezoic publisher and may earn a small commission if you decide to join.
I am writing this article because so many food and recipe bloggers out there fail to even earn enough per month to pay for their web hosting, much less earn anything of an income. It makes me sad. I know just how much time and effort goes into creating a recipe post. You first have to come up with the recipe, make the recipe, write down the instructions, take great photos, write backstory content, publish it all over the web and make sure it goes viral. Wash, rinse, repeat. Oh, and your fans expect new recipes on the regular.
*This post may have affiliate links, which means I may receive a small commission if you choose to purchase through links I provide (at no extra cost to you). Thank you for supporting the work I put into this site!
My Journey Into Google Adsense
So, before I get to the parts telling you what is so great about Ezoic, let me tell you where I started back in 2005. I was 15 years younger and had a ton of energy starting my first online business (this recipe site). I signed up with Google Adsense and went through the learning curve of figuring out how to place ads on my site. Talk about confusing! I had no idea where to place those ads. I had even less of a clue of how to optimize those ads or that they even could be optimized. So, for a LONG time I ran ads rather haphazardly on my site and earned small amounts along the way.
Eventually mobile took off and now there was another issue. Mobile ad placement is MUCH different than desktop placement. Sigh… why wasn't there a way to optimize my ads based on actual user behavior that I didn't have to constantly tweak and mess with? Well, it turns out there is. That is when I discovered Ezoic.
Increase Your Food Blog's Revenue With Ezoic Ad Platform
When I found out about the Ezoic platform I was immediately interested, particularly in their Ad Tester feature. The other feature that I was curious about was the Big Data Analytics. Was it any better than Google Analytics? I also wanted my site speed to improve, so that also was important to me. There are other features too, just click below to take a deeper look.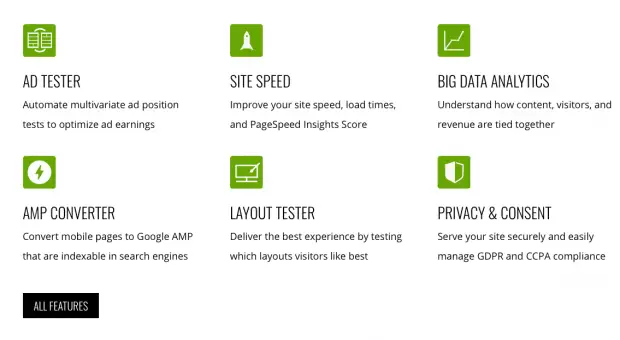 Ezoic Ad Platform Tester
This is so much more than just testing one Adsense ad against another. How about we test Adsense ads against almost every other ad company out there and see who bids the highest amount for your ad space? Sound good? This is powerful stuff. Ad Tester uses real artificial intelligence to increase ad earnings and improve visitor experiences. You control the experiments and Ezoic streamlines how ad partners, density, types, and locations are delivered to each visitor.
In 2016, Ezoic's Ad Tester won the Google Business Innovation Award for its significant impact on publisher revenue. They even have a case study available on how it saved a website from bankruptcy.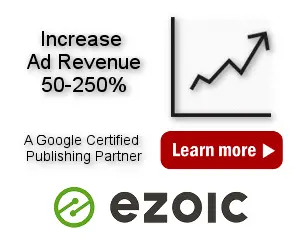 Big Data Analytics
Okay, so is Big Data Analytics any better than Google Analytics? Yes, Yes, Yes it is. Why you ask? Because Big Data Analytics has something GA doesn't offer. Big Data Analytics was built to offer data insights that are tied directly to content engagement and revenue. Understand everything from session value to how article length affects SEO, which pages generate the most revenue, and how users behave.
Understand how your content performs like never before. One of the most valuable content metrics in Big Data Analytics is how earnings are impacted by the types of content you write —see things like engagement time, scroll depth, word count, subject categories, and more.
Other insights include:
New vs returning visitors preferred article length
Which blog authors earn the highest total revenue
Most valuable landing pages by article length
What landing page word count produces the longest sessions
Revenue by page load time
How page speed impacts page engagement
Page engagement by traffic source
And much more…
Site Speed
Ezoic's Site Speed Accelerator instantly increases website speed, page load times, and PageSpeed Insights scores. With one-click, any site can see faster mobile visitor experiences and Google PageSpeed Insight scores. No broken pages, no coding, and no troubleshooting.
You can solve your Google page speed issues and optimize your images with a few clicks. Ezoic will also learn how to optimize your site speed even more over time. You can set preferences and create setting variations to find the best configuration for your site.
Are You Ready to Give Ezoic a Go?
You want your food blog to earn more money, right? Well then go check them out! It is very easy to get started and you could be seeing positive results very soon. Just click here to find out how. It is free to sign up!