Strawberry rhubarb jam from Stonewall Kitchen is a delicious combination of garden fresh strawberries and spring rhubarb that have a nice balance of sweet and tart flavors.
Serve this delicious jam over toast, pancakes, or waffles.
Enjoy the flavors of Spring and Summer all year round with this delicious strawberry jam. It has a great combination of sweet and tart that lends itself well to muffins and scones.
*This post may have affiliate links, which means I may receive a small commission if you choose to purchase through links I provide (at no extra cost to you). Thank you for supporting the work I put into this site!


This jam makes a delightful gift for a birthday, Mother's Day or for any occasion when you need a gift that will be appreciated. This classic fruit spread is gluten-free.
Some of New England's finest treasures strawberries, rhubarb and apples blend perfectly to create this exceptional sweet yet tart country-style jam. Try it on fresh baked scones or to accompany a cheese platter. Delicious rhubarb is simmered with sweet strawberries to create a perfect blend of ripe summertime flavors.
You can buy it from Amazon.com through this link.
Serving Suggestions and Uses for Strawberry Rhubarb Jam:
The perfect spread for toast, scones, biscuits or muffins.
Try a spoonful in oatmeal.
Also wonderful served warm and drizzled over ice cream and pound cake.
Fill tarts, turnovers, blintzes and cookies for a delightful treat.
Strawberry rhubarb jam also make a wonderful complement to baked brie, fruit cobblers and yogurt.
It also works well as a glaze for roasted chicken and grilled fish.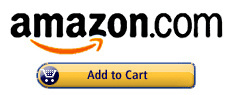 Don't forget to treat yourself as well! You can search for more strawberry rhubarb jams ready to ship on Amazon here.


More Homemade Ice Cream Topping Recipes
Butterscotch Sauce Recipe with Three Variations
Homemade Dessert Topping Recipes
Homemade Raspberry Sauce for Desserts and Ice Cream
Ice Cream Toppings and Dessert Sauces
Rhubarb Sauce for Ice Cream and Desserts
What Makes a Premium Dessert Topping? A Dessert Sauce and Ice Cream Topping Buying Guide
Decadent Dessert Sauces With Liqueur
Dessert Sauce Terms And Definitions