Hmemade Cranberry Bread Recipe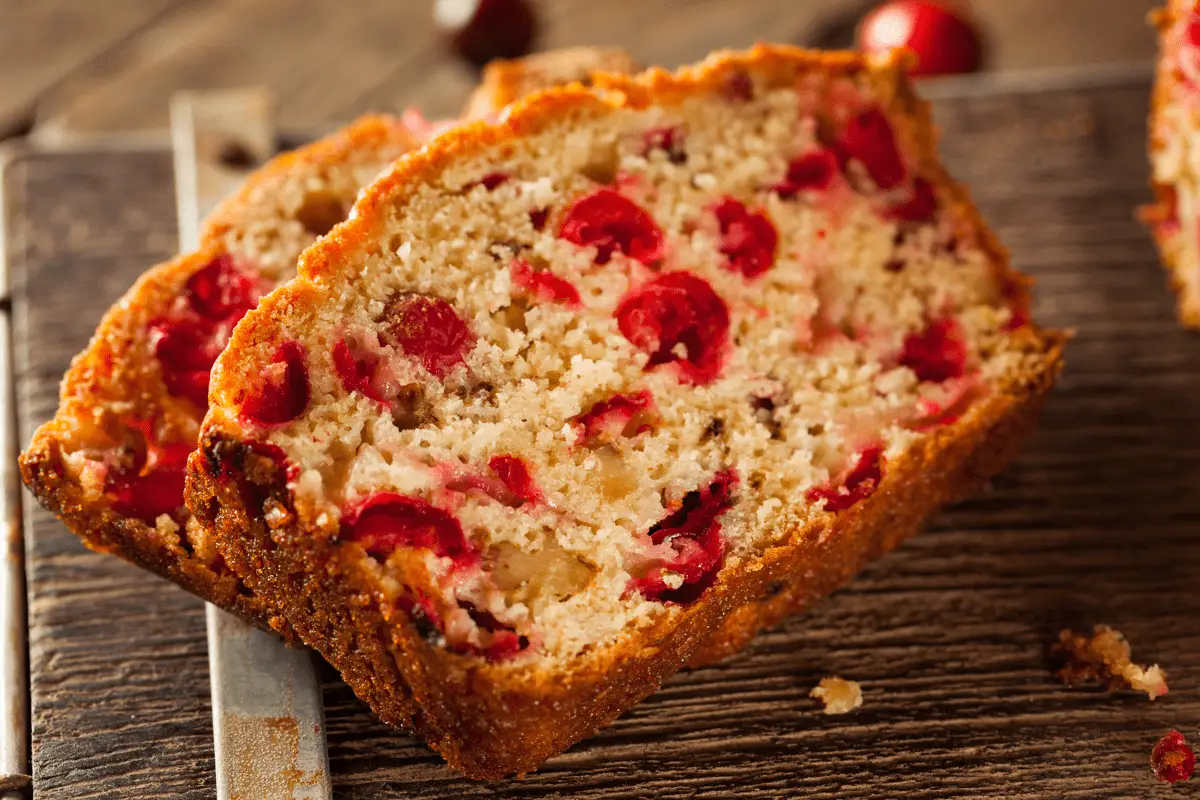 Author:
Laura Warnke - VintageCooking.com
juice and grated rind of 1 medium orange
2 Tablespoons butter
boiling water
1 egg, beaten
2 cups flour
1 cup sugar
1-1/2 teaspoons baking powder
½ teaspoon baking soda
1 teaspoon salt
1-1/2 cups fresh or thawed frozen cranberries, coarsely chopped
½ cup chopped walnuts or pecans
Preheat oven to 350 degrees.
Grease and flour a 8" x 4" x 3" metal loaf baking pan and set aside.
In a measuring cup, place the juice of 1 orange and its grated rind. Add 2 Tablespoons of butter and enough boiling water to make ¾ cup. Pour into a medium mixing bowl.
Whisk one egg, slightly beaten into the orange juice mixture.
In a separate large mixing bowl, measure the flour, sugar, baking powder, baking soda, and salt.
Make a well in the center of the flour and pour the liquid into it. Stir to combine, just until moistened.
Fold in the cranberries and chopped nuts.
Pour into a greased and floured loaf baking pan. Let stand 20 minutes before baking. During this time preheat your oven to 350 degrees.
Bake for 1 hour at 350 degrees or until a toothpick inserted in the center of the bread comes out clean.
Cool slightly in the baking pan and then turn out onto a wooden or wire rack and finish cooling.
This cranberry bread serves about 6-8.
Recipe by
Vintage Cooking
at https://www.vintagecooking.com/cranberry-bread-recipe/