Country Fresh Cranberry Bread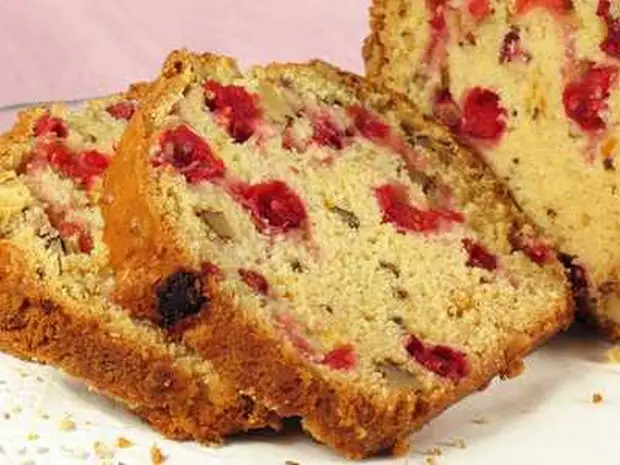 Author:
Laura Warnke - VintageCooking.com
2 cups of sifted flour
½ teaspoon of salt
1-1/2 teaspoons of baking powder
½ teaspoon of soda
1 cup of sugar
1 cup of raw cranberries, ground
1 egg, beaten
2 Tablespoons of melted butter
1 orange
Boiling water
½ cup of finely chopped or ground pecans
Preheat oven to 325 degrees.
Sift the first 5 dry ingredients together.
Wash cranberries and grind or pulse in a food processor until coarsely ground.
Place juice of the orange in a 1 cup measuring cup and add the melted butter. Fill the cup to top with boiling water.
Combine egg and dry and wet ingredients together and stir until blended.
Add chopped pecans if desired.
Bake 1 hour at 325 degrees or until a knife comes out clean when inserted into the center of the bread. Cool in pan for 10-15 minutes and then turn out on a wood rack or a towel to finish cooling.
Recipe by
Vintage Cooking
at https://www.vintagecooking.com/fresh-cranberry-bread/