Homemade Apple Bread Recipe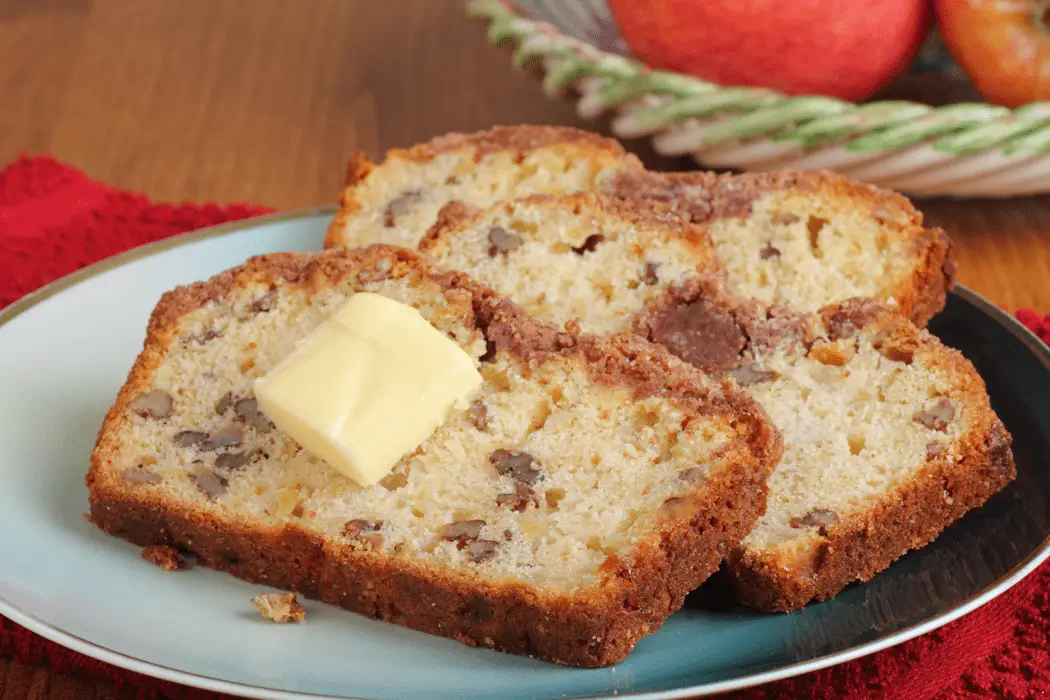 Author:
Laura Warnke - VintageCooking.com
½ cup butter
1 cup sugar
2 eggs
1 teaspoon vanilla
2 Tablespoons sour cream
2 cups flour
1 teaspoon baking powder
1 teaspoon baking soda
1 teaspoon salt
1 cup chopped apples (about 2 medium apples)
1 cup chopped walnuts (optional)
Preheat oven to 350 degrees.
Grease and flour a 9" x 5" x 3" loaf baking pan.
In a medium bowl, cream butter and sugar.
Add eggs and vanilla, and sour cream and mix well.
In a separate bowl, sift together the flour, baking powder, baking soda and salt.
Add flour mixture, a small amount at a time, to the wet mixture and stir until combined.
Stir in chopped apples and nuts, if desired. Batter will be thick.
Pour into a greased baking pan and bake for 50-60 minutes until done.
**To test for doneness, insert a toothpick into the center of the loaf 5 minutes before baking time is over. When a toothpick comes out clean, the bread is done.

You can also visually check if it is done by looking for a nice medium brown color and also checking that the bread has pulled away from the edges of the baking pan.
Recipe by
Vintage Cooking
at https://www.vintagecooking.com/apple-bread/