Old-Fashioned Sugared Doughnuts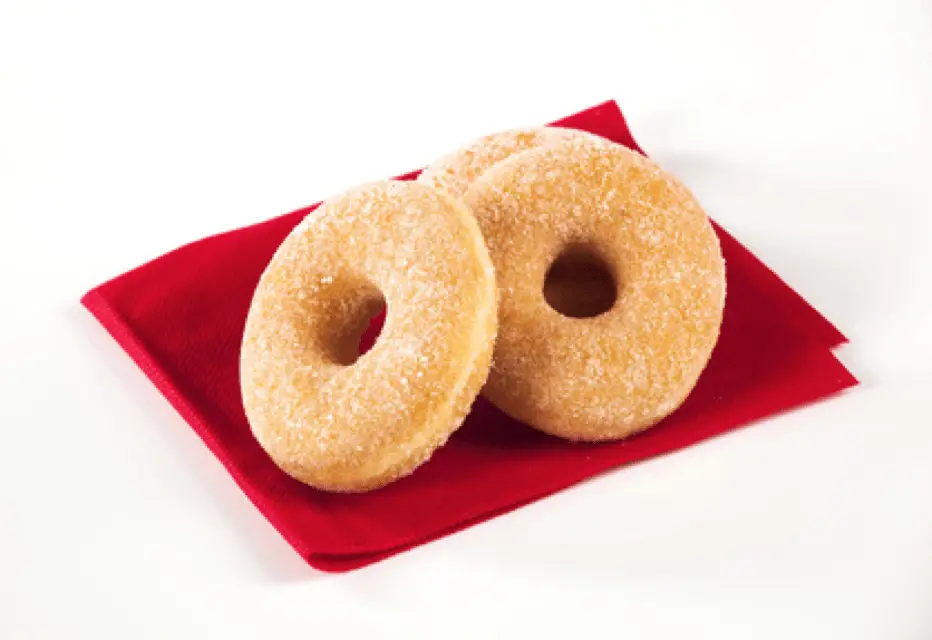 Author:
Laura Warnke - VintageCooking.com
1 cake yeast
1 cup warm milk
3 egg yolks
3 cups flour, sifted (if whole eggs are used, increase flour ½ cup)
½ cup melted shortening
1 teaspoon salt
Kitchen Equipment Needed
Vegetable oil or lard for frying
Sugar Coating
1-2 cups Granulated or cinnamon sugar
The night before, dissolve yeast in warm milk (not scalding).
Combine all ingredients and knead the dough lightly. Place in refrigerator overnight.
The next morning roll out the dough on a floured surface and cut them with a 3-inch doughnut cutter or biscuit cutter. Transfer them to a baking sheet and let rise at room temperature until double in size.
Fry with vegetable oil at 365 degrees using a deep fryer, deep walled frying pan, or using a doughnut maker. Drop a few of the doughnuts into the hot oil, and let them rise to the surface. Fry for 45 seconds to about one minute on each side until lightly golden brown. Flip with a metal tong.
Drain on paper towels and dredge them in granulated or cinnamon sugar while they are still warm.
Makes about 24-30 donuts.

They are best if eaten the same day, while they are warm and fresh. Chances are they won't last much longer than that anyway. They tend to disappear quickly!
Recipe by
Vintage Cooking
at https://www.vintagecooking.com/old-fashioned-sugared-doughnuts/