Let these creative, delicious, and easy homemade ice cream recipes become your crowning glory for dessert.
Make smooth rich ice cream with your ice cream maker in your own home and control exactly the ingredients that go into your ice cream. You will be asked to make these recipes again and again by your friends and family. You might also like these homemade dessert topping recipes.
What an easy way to impress your family and guests by serving up a dish of your very own homemade ice cream.
Who wouldn't want to dive into a nice big dish of homemade yummyness for dessert or an afternoon snack? Homemade ice cream is easy and fun to make with an ice cream maker and farm fresh ingredients such as milk and cream.
Top your ice cream with a delicious sauce and perhaps some nuts or cookie chunks and you have an outstanding masterpiece on your hands! Each of these recipes have been made multiple times in my own home and taste tested by my own family. Only the best tasting and easiest recipes with the greatest consistency have made it to this web page.
Please do enjoy with my recommendations!
Homemade Ice Cream Recipes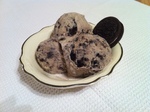 Malted Vanilla Ice Cream with Chocolate Cookie Chunks I bet you have a hard time not eating this right out of the ice cream maker. Yes, it is that good!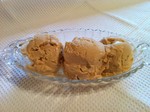 Peanut Butter Ice Cream For all you peanut butter lovers – this one is for you! Rich and smooth, this will melt in your mouth. Top with hot fudge for a gourmet treat.
Chocolate Pudding Ice Cream The children will love this one! Rich and creamy chocolate pudding makes a smooth ice cream.
Triple Chocolate Ice Cream An overall favorite ice cream for all ages! Not to chocolatey, but just right.
Homemade Blueberry Ice Cream Recipe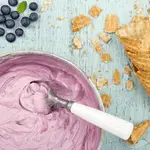 Beautiful color and flavor from the fresh blueberries.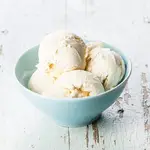 French Vanilla Ice Cream Recipe A rich and creamy treat for any occasion.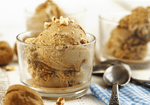 Homemade Maple Ice Cream Recipe Just for those of you who can't get enough maple flavor.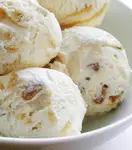 Homemade Vanilla Toffee Ice Cream Bits of toffee chips make this rich and delicious.
Chocolate Mocha Ice Cream This one is for all you coffee lovers.

Ice Cream Recipes Cookbook
Ice Cream Recipes Cookbook
Find vintage ice cream recipes in this great little cookbook. Some of the recipes don't even require an ice cream maker.
This cookbook would be a nice addition to anyone's collection.